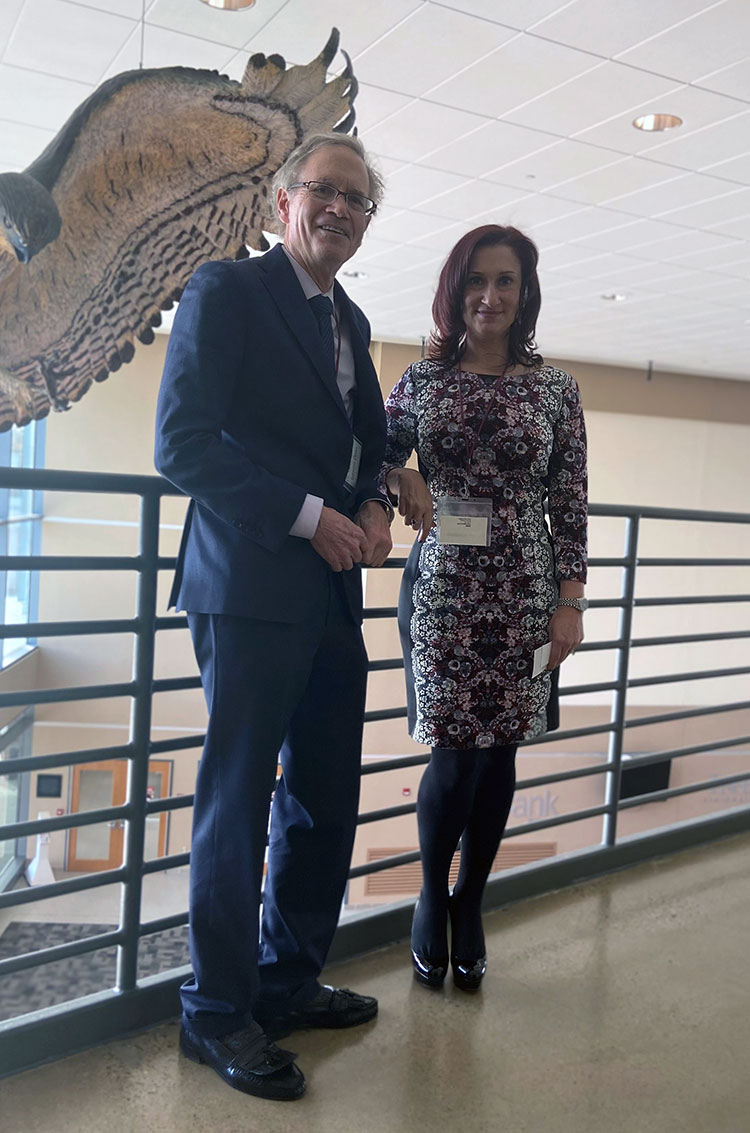 Pamela Bowser Spikner ('98 BS, Accounting) was on campus on November 12, 2021, to present a $2,500 scholarship to IUP sophomore accounting and finance dual major Matthew Levenson.
Pamela and her husband started a charitable foundation last year, the LaTarius and Pamela Spikner Foundation, in memory of Spikner's late grandmother, Adeline M. "Cookie" Salerno Bowser. The foundation's focus is to provide scholarships to students at all levels who could use the additional financial aid. Levenson was the first student to receive a scholarship from the Spikner's foundation.
In addition to the cash award, the Spikners will offer their mentorship to the award recipients as they begin their professional careers.
Combined, the Spikners have 40 years of professional work experience. Pamela is the chief accounting officer at R1 RCM, a management service company, located in Chicago. Her husband, who earned a BS in accounting from Christian Brothers University in '04, is the vice president of Orion Group Holdings, Inc., also in Chicago.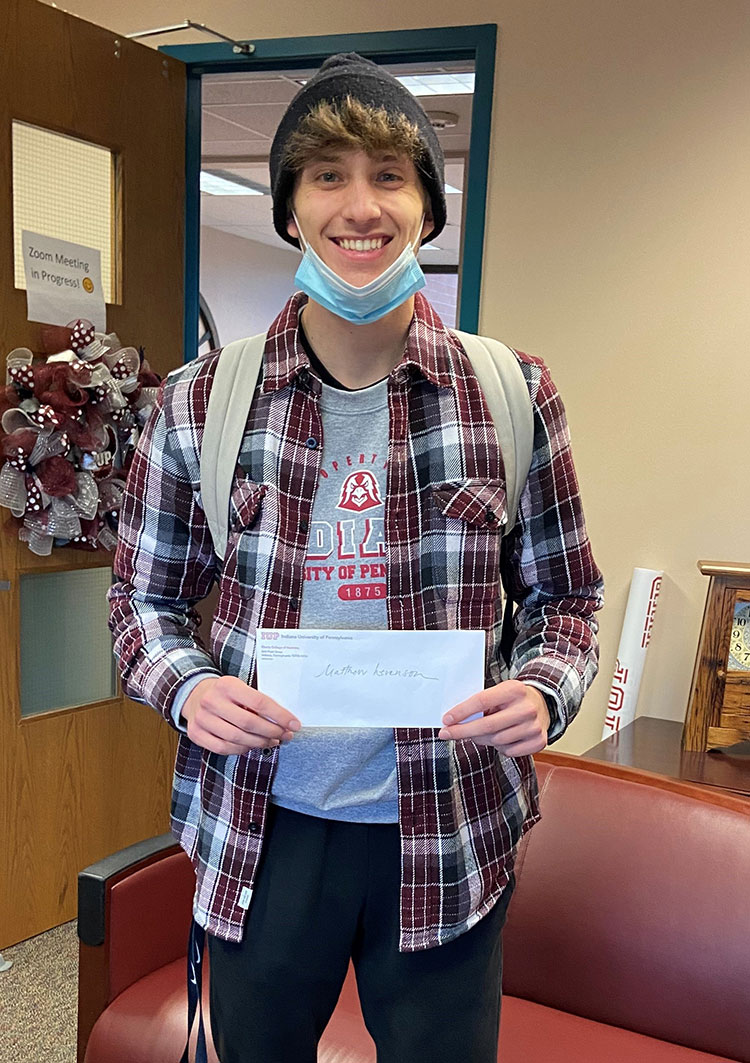 Pamela credits IUP with providing her the knowledge and skills needed to succeed, and she is proud of the fact that her father, William Bowser, worked for IUP for many years before retiring.
She became re-engaged with IUP in 2018 when she accepted her former accounting professor's (Kim Anderson) invitation to speak to the Student Accounting Association. Soon after this trip back to campus, she agreed to serve on the Eberly College of Business Advisory Council.
"Pamela was a top student when she was at IUP, and it is no surprise that she has gone on to have such an incredibly successful career. It is so rewarding to see successful alumni like Pamela to generously pay it forward by helping current students through financial assistance and mentorship," Anderson said.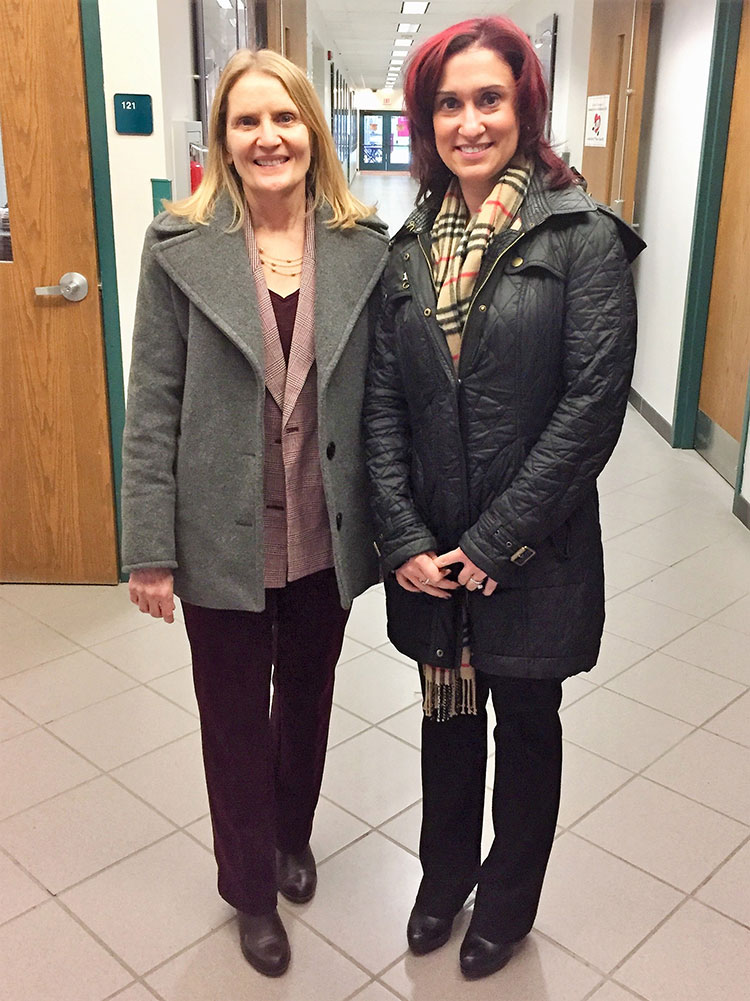 Anderson assisted the Spikners with the selection of the first award recipient by providing the scholarship application to four IUP accounting majors. The four applicants were selected based on overall grade point average and credits completed, and the application included three essays. Spikner mentioned that Levenson's essay responses are what set him apart from the other applicants.
Levenson is a Cook Honors College student, Eberly Business Honors Program participant, vice president of the Phi Eta Sigma National Honor Society, SAA member, and an analyst for Eberly's Student Managed Investment Portfolio. Unfortunately, due to a non-serious illness, Levenson was unable to accept the scholarship in person.