Allison Wolfe is a double major in human resource management and general management in the Eberly College of Business and Information Technology.
Allison is from Bloomsburg, Pennsylvania, which is located in the Northeastern section of the state. She chose IUP because of the business school's reputation and a really great initial experience visiting campus. Everyone was extremely welcoming, and the business staff made it clear that they were there to help you succeed. It was comforting to know, especially on the first visit, that she was selecting a school that wanted to see her do well.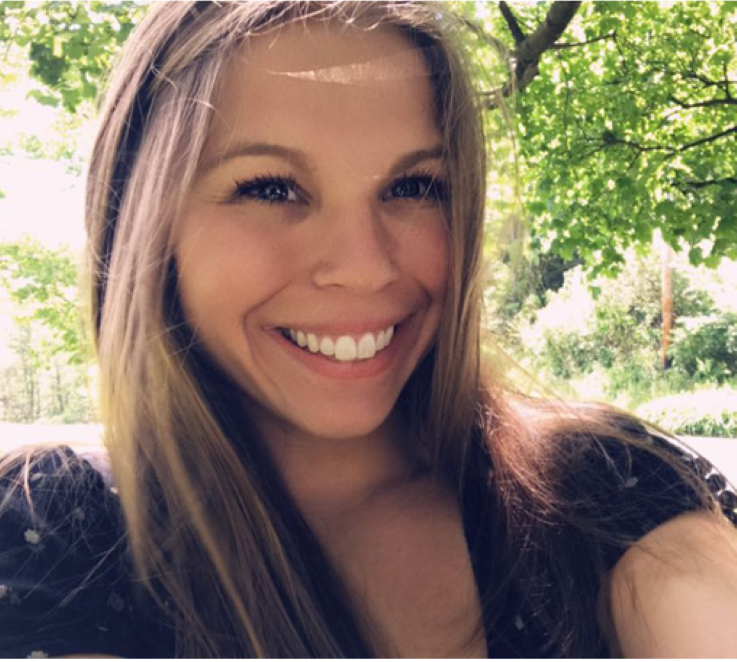 Now ready to graduate in May during a pandemic, Allison said, "Although my last year experience was different than my past three, I still feel just as connected to the Eberly community. They're doing everything they can to make sure no one feels forgotten about, and that is really important to me to still see and feel the inclusive culture. Attending college through Zoom was not a choice any of us had, but Eberly made sure that it was done well and with support."
During the span of her four years here, Allison has been involved in the Business Honors Program, the Society for Human Resource Management Association, Management Association, and worked for the Information Technology Center and the Eberly College of Business. She also spent time developing a further connection she had gotten from the Business Honors Program with the company Charity Water by launching two successful campaigns to raise money towards the clean water crisis.
To her, the best part about her IUP experience was being a part of the management program. Every professor she's had in that department is always willing to help in any way possible. Whether it be with a class or, career question, or simply sitting down to give future life advice, the management department has been a solid support system over the past four years. She feels prepared to enter the workforce and officially become a human resource professional.
About #EberlyAmazingStudents
The #EberlyAmazingStudents series features students who are involved in a variety of extra-curricular activities. Associate Dean Cyndy Strittmatter is overseeing the project. "We are proud of our students who balance their academics with extracurricular activities and recognize the commitment that it takes to excel at all levels. We look forward to sharing their accomplishments with the IUP community and beyond!"