On February 1, 2021, the IUP Student Accounting Association made its third nonperishable food and toiletries donation to the IUP Food Pantry and Help Center, located in room G-12 at the Suites on Pratt. The donation was carried out by SAA Community Service Chair Logan Stear and Vice President of Finance Brandon Boyer. The Food Pantry provides free food and toiletries to IUP students in need.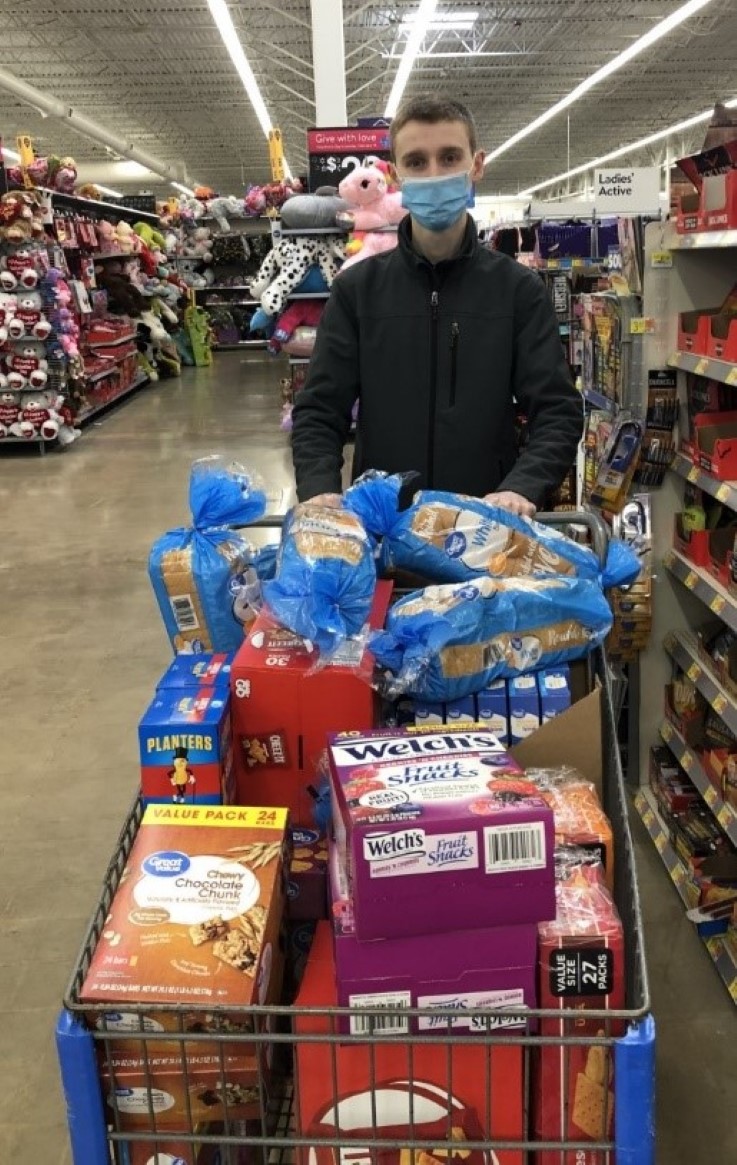 With the help of Malaika Turner, assistant vice president of student affairs, and Kim Anderson, SAA faculty advisor and professor in the IUP Department of Accounting, Stear and Boyer put together a list of needed nonperishable items. They went shopping at Walmart, where they filled three carts with 209 items with a total cost of $394. "It was amazing to see how far $394 can go to help out fellow students. It's always nice to help out the community when possible," Boyer said.
Stear wished to get the donation made as early in the semester as possible so as to maximize the amount of time that the items would be available to students. "During the COVID-19 pandemic, everyone has experienced hardship. Food should not be something that people should have to worry about, especially during hard times. This donation felt very meaningful under the current circumstances. I hope the SAA can continue to make donations to the Food Pantry for years to come," Stear said.
This is the SAA's third Food Pantry donation, with the previous two donations totaling $1,019. Anderson came up with the idea of donating to the Food Pantry in 2019 as a way for the SAA to give back to the university. "Even during the pandemic, the student leaders of the SAA wanted to carry out a community service project. Logan reached out to me before the semester even started to get the ball rolling on making this donation happen. He and Brandon did a fantastic job," Anderson said.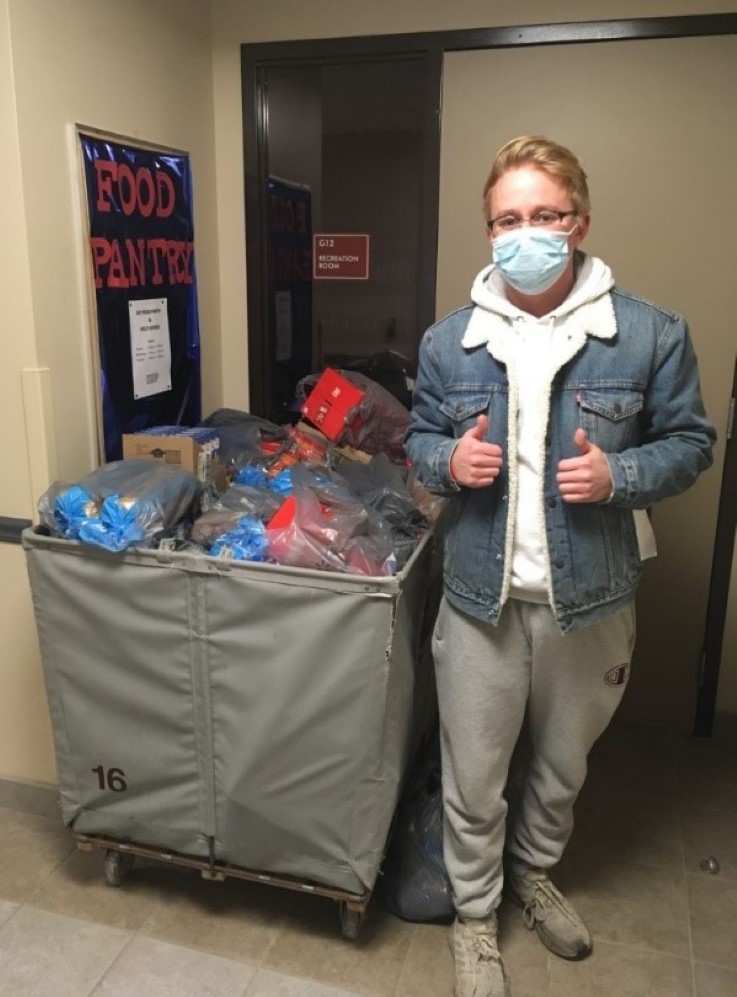 Students who find themselves low on cash and without enough food or toiletries should not hesitate to make a trip to the Food Pantry for free items. The Food Pantry's phone number is 724-357-2220, and their email address is food-pantry@iup.edu. The current hours of operation are:
Tuesdays: 2:00 p.m.-7:00 p.m.
Wednesdays: 3:00 p.m.-7:00 p.m.
Thursdays: 2:00 p.m.-7:00 p.m.
Photos: The IUP Student Accounting Association recently donated 209 nonperishable items at a total cost of $394 to the IUP Food Pantry and Help Center. SAA Community Service Chair Logan Stear (top), and SAA Vice President of Finance Brandon Boyer (bottom), purchased the items and delivered them to the Food Pantry.