Admission Requirements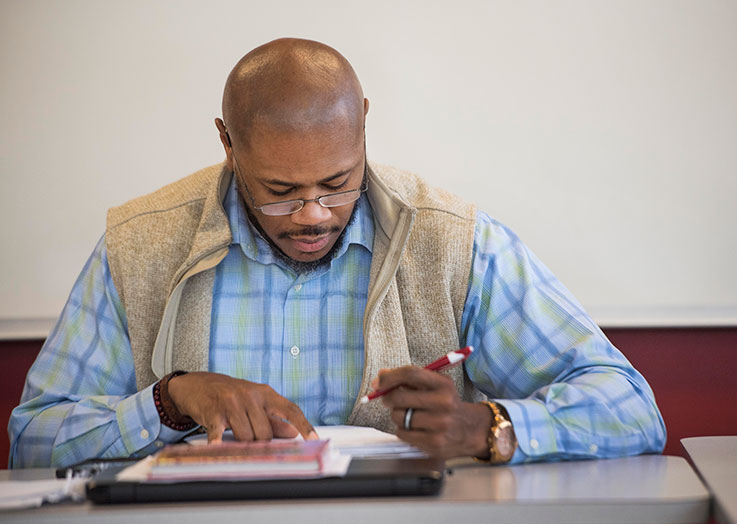 Professionals looking to earn their PhD in business at IUP will need to follow the university's admission requirements for graduate studies. More specifically, the documents you will need to be considered for admission in the program are:
An online application in our admission system

A goal statement that outlines your reason for pursuing a PhD and degree objectives
Three letters of recommendation, from academic and/or professional sources
A master's degreewith at least one degree (bachelor's or master's) in business
Official transcripts from all universities and colleges you have attended
A resume that outlines your professional accomplishments to date
Official GMAT or GRE scores, with GMAT preferred but GRE accepted
Professional writing samples that highlight your writing and research skills
You will be able to submit all documents except for your transcripts and test scores in your IUP Admissions Profile. Qualified applicants who have submitted all necessary materials will be invited to a candidate interview to determine the potential fit. Interviews will be held through videoconferencing.
Application Deadlines and Recommendations
IUP accepts applications for the PhD in Business program on a rolling basis. In other words, you can submit an application until shortly before the start of a new cohort, as long as space is available. However, it is important to plan for the time required to send your official transcripts and test scores. After a new cohort begins its studies, you might not be eligible to join.
In addition, demand for business PhD programs can be significant. We recommend submitting your application as soon as you make the decision to pursue the degree, which will help to secure your seat in the program before the cohort fills up.
Checking on Your Application After Submission
After you have completed your application, IUP will begin to review it before making an admission decision.To check on its status, please contact the Business PhD coordinator for details:
Prof. Michael Kosicek, PhD
kosicek@iup.edu
724-357-6229