Collaboration Fuels Better, Faster COVID-19 Test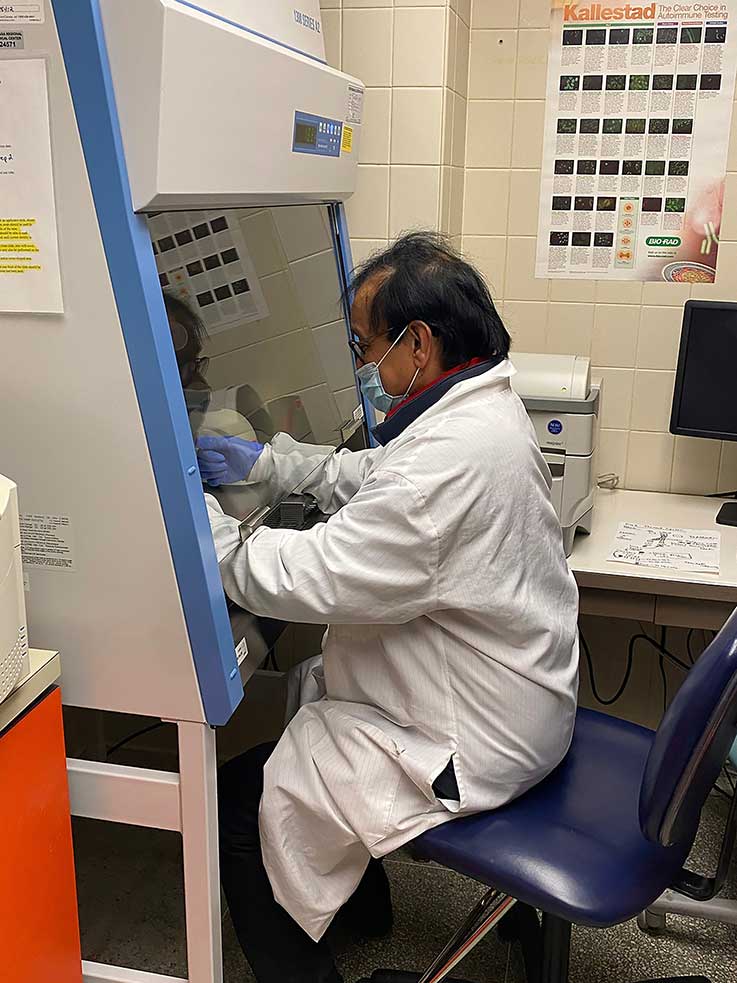 Narayanaswamy Bharathan, chair of IUP's Department of Biology, began COVID-19 testing at Indiana Regional Medical Center in May 2020 and has since processed more than 15,000 COVID-19 samples. In July 2020, Bharathan finished developing a new testing protocol that incorporates RT-qPCR reagents developed by Takara Bio Inc., a world leader in biotechnology research and development that offers a host of life science research solutions, including reagents for detecting SARS-CoV-2 that have been used in multiple lab-developed COVID-19 tests permitted under FDA Emergency Use Authorizations.

"What used to take five hours to get results from 50 samples now takes 45 minutes, and it reduces the chance of error because samples are handled less and the opportunity for contamination is reduced," Bharathan said. "There's also no need to stabilize patient swab samples in transport media, so that reduces costs and time.
"This short turnaround time is very good news for rural America, and for countries that desperately need testing but are limited in financial resources," Bharathan said. "In addition to finances, there are supply chain issues related to getting the reagent needed in traditional tests to the testing facilities. Our extractionless protocol removes those challenges."
Many rural communities have been struggling to keep up with the demand for COVID-19 testing. Although medical and laboratory personnel are doing their best to process samples, current detection protocols are expensive and slow, and they can expose laboratory personnel to the novel coronavirus (SARS-CoV-2). Furthermore, underserved communities have been hit especially hard by supply chain issues with sample processing components.