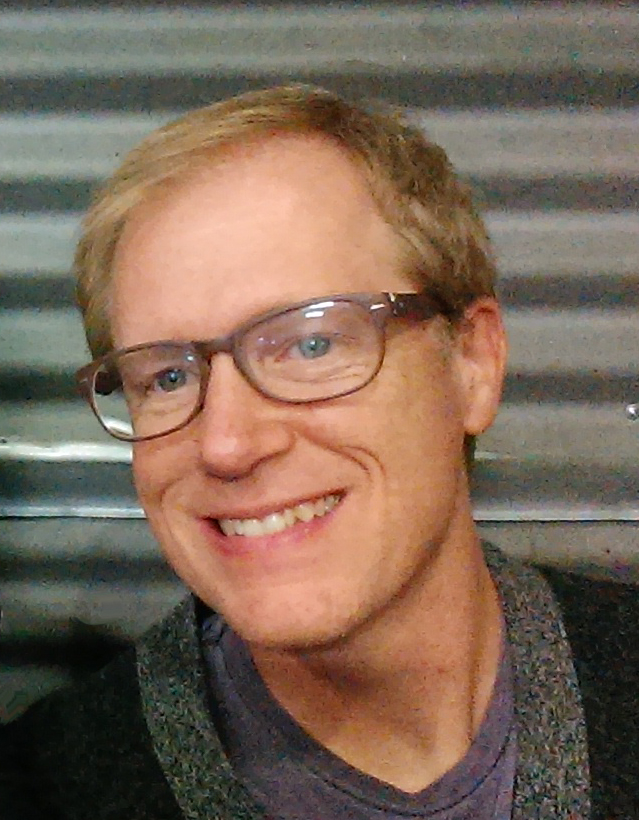 Visual Arts Painter
Home Partner: ArtsPath
Email: bwilke.art@gmail.com
Phone: 412-737-9780
View Bernie's Gallery
View Bernie's Website

Artist Bio

Bernie Wilke has established himself as a visual artist who is committed to using his talents in a community setting. After completing his BA in visual arts from Antioch College, Bernie received his MFA degree in studio art from Indiana University of Pennsylvania in May 2001. Since then, he has completed over 55 collaborative mural projects in places such as schools, community centers, nursing homes, and churches.

Bernie moved to Philadelphia in 2005, and, in addition to teaching art classes with several arts organizations, was actively engaged in work for the renowned Mural Arts Program as a lead instructor and muralist. In the summer of 2010, Bernie returned to Pittsburgh, where he conducts artist residencies and is currently the painting and murals instructor at Pittsburgh Center for the Arts.
Also an active teacher, he has taught painting, drawing, color, 2-D design, and art history at many types of institutions, including two colleges, a correctional institution, and a guidance center. Bernie's residencies usually involve curriculum-based collaborative mural projects that student's research, design, and paint together with the artist.

Pursuit of his personal studio worka body of paintings and drawings that portray the internal spaces within modern buildings as metaphors for the inner self has resulted in many other commissioned art projects. His work has been featured in many juried regional and national exhibitions since 1994, most recently in solo shows at the Artists Hand Gallery (Outside/In) in Indiana, Pennsylvania, in the Gallery at Westminster (Internal Spaces) in Pittsburgh, and in the Cultural Trust Gallery at the Three Rivers Arts Festival.

Part of Bernie's vision is to continue to utilize the power of art to build community and cultivate social healing.

Statement by Artist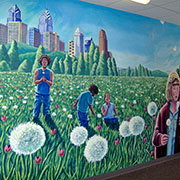 "My main priority as an artist has been working with schools and communities on mural projects that bring a lasting, positive impact. Since receiving my MFA in Studio Art in 2001, I have completed over 70 community mural projects in schools, downtown streets, community centers, nursing homes, and churches. Youth and adults come together to generate ideas, design, paint, and celebrate these murals, which foster community pride and unity while providing enduring beauty.

"My artist residencies typically begin by working with teachers to design creative projects that reinforce the curriculum. Students creatively explore with pencils, paint, colored paper, magazine images, technology, clay, music, and dance to help synthesize what they are learning. These explorations provide a flow of ideas that are useful for developing our mural (we can also work with tile mosaics and/or video)."
~Bernie Wilke