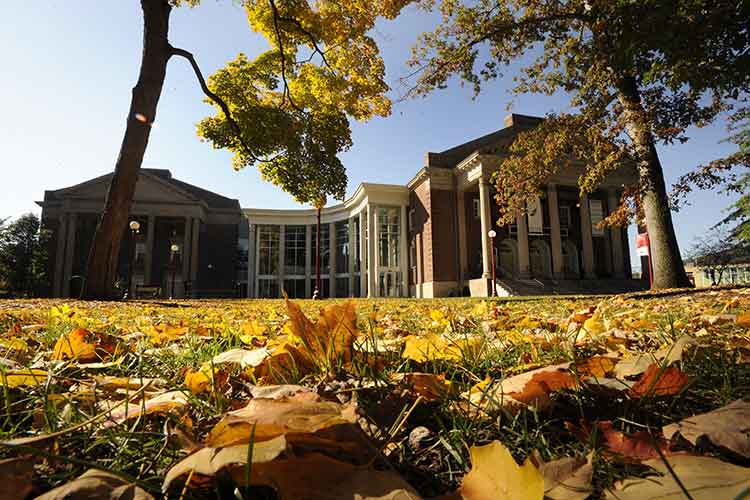 Fisher Auditorium, built in 1939, serves the campus and community as Indiana County's premier fine arts performance and event facility.
With a seating capacity of 1,460, this art-deco style facility was renovated in 2008. The renovation provided a 20,000-square-foot addition with improved audience and performance amenity spaces, state-of-the-art sound system, and increased production conveniences. With the new addition, Fisher Auditorium and Waller Hall are joined together to form IUP's Performing Arts Center.
For ticket information for most performance and exhibit events presented on the IUP campus, please visit the Lively Arts, call 724-357-ARTS (2787), or e-mail lively-arts@iup.edu.
Please note: the IUP Performing Arts Center box office (724-357-2545) is only open on performance days, one hour in advance of the show.