Art Students Paint Mural for Sports Complex
Painting professor Ivan Fortushniak, from the Department of Art and Design, directed his Advanced Painting class during the spring 2021 semester in creating a 45-foot mural for S&T Bank Arena in White Township.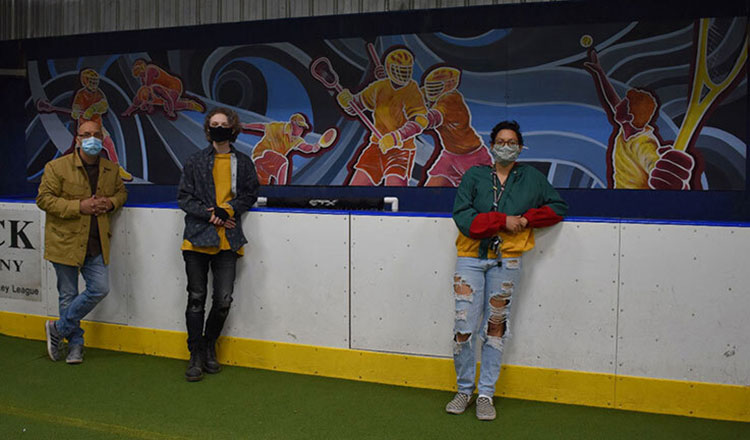 Lead designer, painting student Kaycee Morgan, worked with other Advanced Painting students Katherine Tonelli, Heaven Owens, Emily Haugh, Paityn Stewart, and Beth Wheeler to create and complete this large mural. Located in the multipurpose recreational facility opposite of the ice rink, the mural depicts some of the many sports activities conducted at the arena. This includes wrestling, tennis, lacrosse, pickle ball, and many more.