Common Goods is a pop-up store featuring laser-cut paper packages of items we need but cannot buy, like empathy, security and rainbows. The packages were designed by students in Sharon Massey and Sean Derry's 3D Design classes, first as hand-cut paper models which were then translated into digital files for reproduction. Each package is for sale, and all proceeds go toward the IUP Student Assistance Fund.
This multi-faceted project is a result of Massey and Derry's interest in the development and implementation of effective strategies for integrating undergraduate research experiences into Art and Design curriculum. Students participating in Common Goods each make an original creative contribution to the project and are provided a real-world presentation for their work, giving students an experience that extends beyond the classroom.
Although each participant creates their own artwork, the project requires collaboration with their peers as well as their professors and the community. Common Goods exposes IUP students to new trends in the field of participatory public art and engages students in real-world professional development opportunities such as grant writing, proposal development, and public outreach.
Common Goods will be located on the corner of 7th Street and Philadelphia Street (689 Philadelphia St.) The store's Grand Opening Celebration is Tuesday, November 17 from 6:00 to 8:00 p.m. Timed entry is required for the grand opening event to comply with social distancing safety guidelines: Choose a time.
The paper package design pictured below is by student Amber Hearn, titled "Confidence."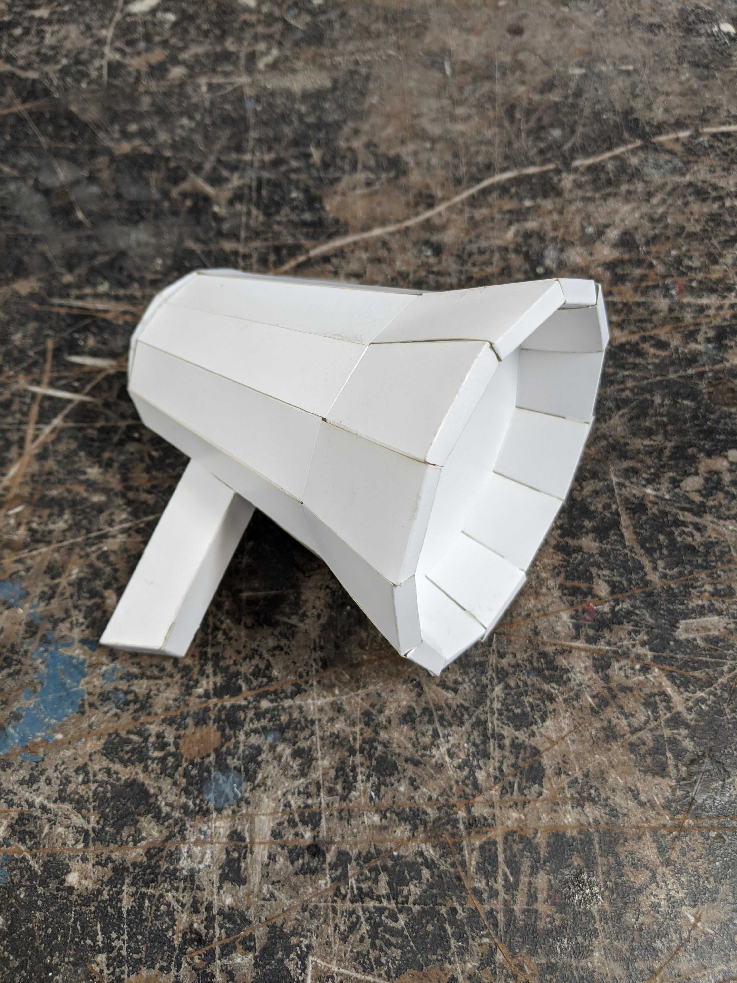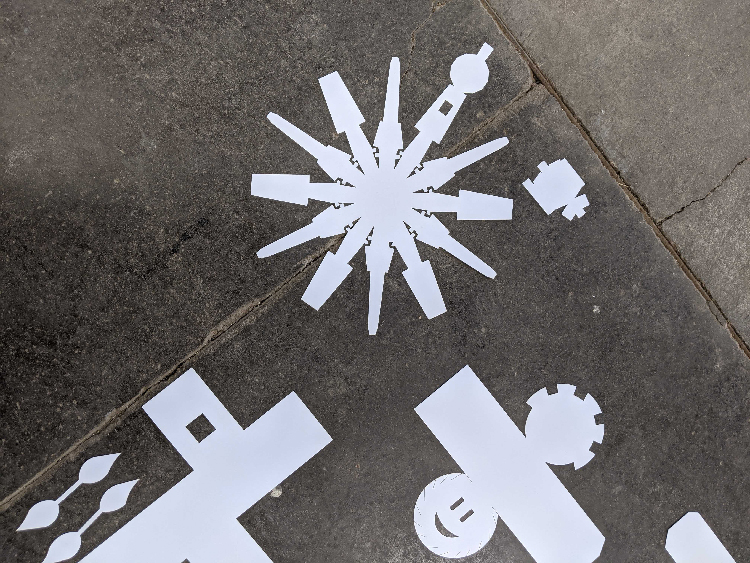 Common Goods will be open limited hours through Saturday, November 28, 2020, listed below. Masks are required for entry into the store.
Tuesday, November 17, 6:00-8:00 p.m.

Thursday, November 19, 9:00-10:30 a.m.

Friday, November 20, 11:00 a.m.-1:00 p.m.

Saturday, November 21, 11:00 a.m.-2:00 p.m.

Friday, November 27, 6:00-8:00 p.m.

Saturday, November 28, 11:00 a.m.-2:00 p.m.