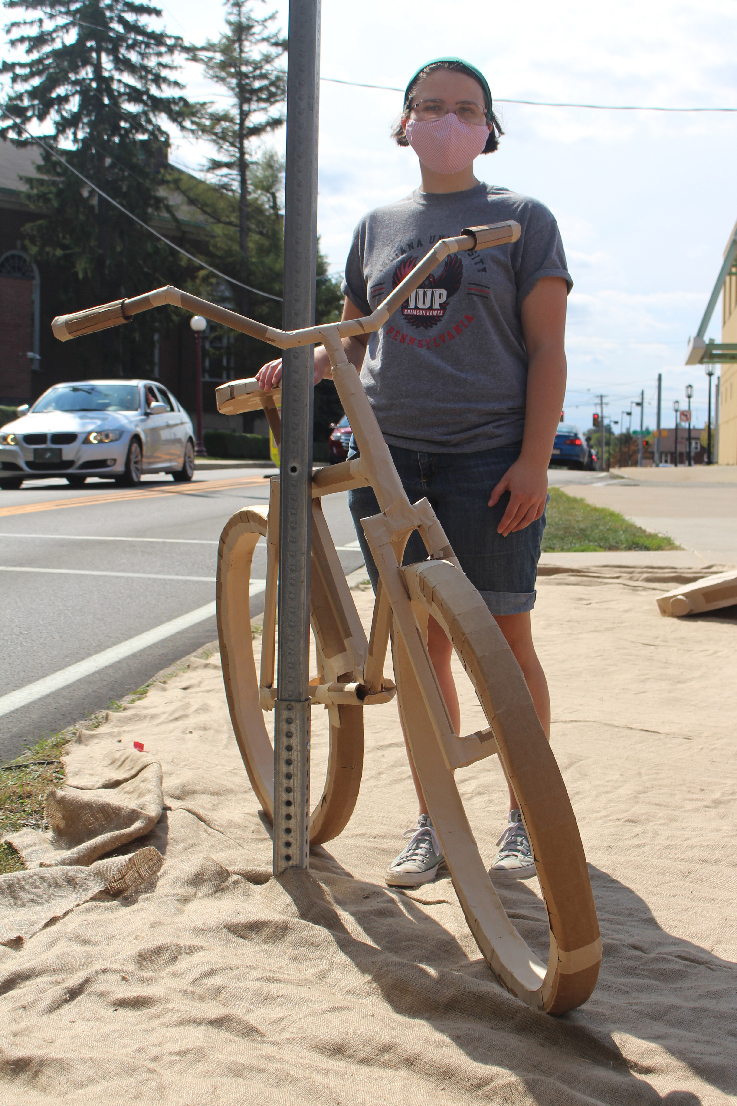 Sculpture Support System, an artist collective led by IUP professors in the Department of Art and Design, Sharon Massey and Sean Derry, presented "Traffic Island Oasis" on Sunday, September 27. The project, which transformed the traffic island on Oakland Avenue into an island oasis, is described in detail by the Indiana Gazette.
Students from 3D Design classes, taught by Derry and Massey, made island-themed sculptures from post-consumer cardboard for the traffic island. The project theme was envisioned as a way to temporarily escape the stresses of the pandemic while still adhering to social distancing restrictions, and gave the students an opportunity to collaborate and exhibit their work in a public setting.
Students pictured include Julianna Shaffer with a bicycle, Cherisse Oliva Jones with a pirate ship, Leslie Ibarra with a treasure chest, Noah Burke with a mermaid, Dade Davenport with a dinosaur, and Amber Hearn with a kayak. Thirty students participated in the project, which was photographed by IUP senior Kylee Surike.