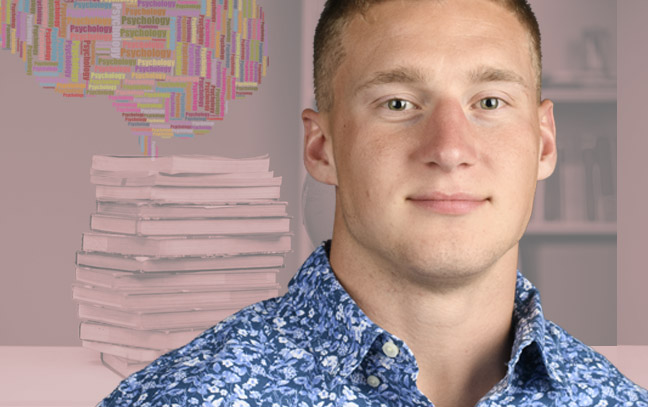 Support the Growth of Children, Adolescents, and Their Families
School psychologists play a vital role in supporting the development of children and adolescents by working in school to support the growth of their academic, social, behavioral, and mental health.
In IUP's PhD in School Psychology program, you'll learn essential skills to prepare for leadership within a school setting as well as how to take those skills and utilize them in research and higher education.
IUP's School Psychology PhD program is designed to provide you:
Advanced knowledge based on current research
Practitioner skills
Research skills
Why Earn Your Doctorate in School Psychology at IUP?
IUP designed the doctoral degree in school psychology to meet the program objectives of the National Association of School Psychologists (NASP).
After graduating, you'll be able to demonstrate doctoral-level competency in practice areas that are essential for success as a school psychologist, including:
Academic interventions and instructional supports
Consultation and collaboration
Data-based decision-making
Equitable practices for diverse student populations
Family, school, and community collaboration
Legal, ethical, and professional practice
Mental and behavioral health services and interventions
Research and evidence-based practice
School-wide practices to promote learning
Services to promote safe and supportive schools
You'll provide a valuable, essential service by becoming a school psychologist.
Imagine Your Future
There is currently a shortage of school psychologists throughout the US. As a large number of current practitioners reach retirement age, even more jobs will become available.
The Bureau of Labor Statistics projects 6 percent employment growth for school psychologists between 2021 and 2031. In that period, an estimated 11,300 jobs should open up. And if you're a specialist or have your doctorate in school psychology, your job prospects are even brighter.
Below are some career opportunities for school psychologists with a PhD or you might choose to be an educational consultant or gain employment in educational agencies and departments of education.
Certified School Psychologist
Lead School Psychologist
School District Administrator
Researcher
Professor (or Adjunct Professor)
Consultant
Classes and Requirements
If you've already earned a bachelor's degree in a related field, IUP's School Psychology PhD program is an excellent way to expand your career opportunities.
Your admission into the doctoral school psychology program is based on several factors, including your:
Previous scholarship and/or potential for academic success.
Personal and professional qualities that are necessary to be a school psychologist.
Motivation for professional excellence and leadership in the field.
If you enter the school psychology program with your bachelor's degree, you should complete your studies in just five years. If you enter with a master's degree, the department will review your graduate-level courses and determine whether you can receive credit for applicable classes.
You need a 3.5 GPA in your doctoral courses. This exceeds the minimum GPA of 3.25 required by the IUP School of Graduate Studies and Research (SGSR).
Full Academic Catalog Listing
The course catalog is the official reference for all our degree and course offerings. Check it out for a full listing of the classes available and requirements for this degree.