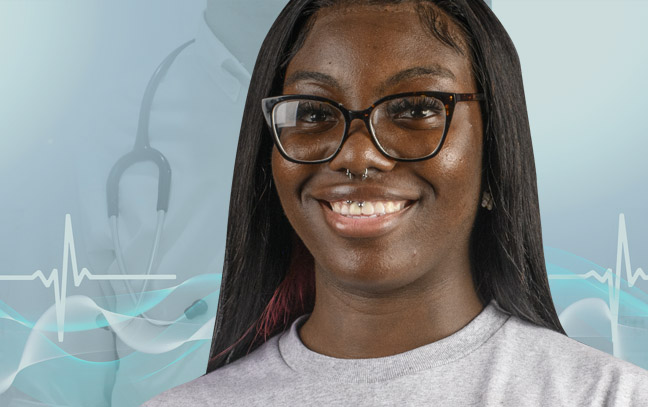 Nurses Reach Next Level with Simulation and Technology Skills
Through the Simulation and Technology Certificate program, students can focus on leadership; teaching strategies; curriculum design; evaluation methods; designing, implementing, and evaluating simulation scenarios; informatics; teaching via distance education; and the use of technology in the classroom and in clinical settings.
The program prepares nurses and faculty for roles in clinical practice and education. That includes teaching in licensed practical nurse, pre-licensure registered nurse, graduate nursing, or staff development settings.
Imagine Your Future
With a Simulation and Technology Certificate on your résumé, you expand your career options significantly. Health-care facilities are increasingly looking for staff members with advanced knowledge and skills in simulation and technology. That's because the use of technology is steadily increasing in the health-care arena, and the use of simulation in nursing education involving competencies, skills, and critical thinking exercises is rapidly growing.
This certificate could help prepare you for any health-care or educational employment opportunities at colleges, universities, hospitals, physician offices, home health agencies, and medical insurance companies.
Classes and Requirements
The Simulation and Technology Certificate program will prepare students to do the following:
Utilize teaching principles to design, implement, and evaluate simulation
Develop realistic simulation scenarios for clinical instruction
Employ appropriate strategies to evaluate student learning using simulation and technology
Effectively use current technologies in academic or clinical practice settings
Incorporate technology as a nurse leader in clinical or academic settings
Full Academic Catalog Listing
The course catalog is the official reference for all our degree and course offerings. Check it out for a full listing of the classes available and requirements for this degree.