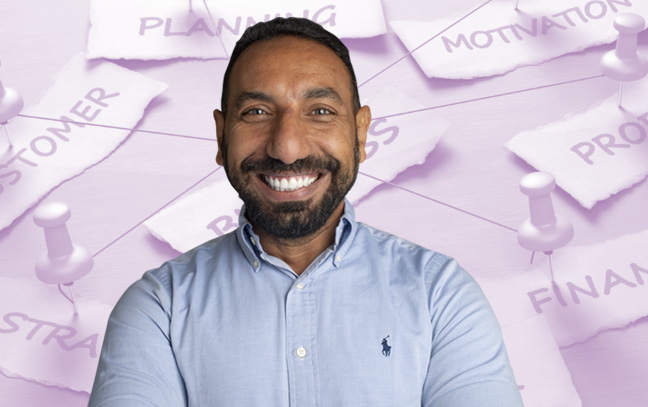 Strike Out on Your Own to Build a Business
You see the appeal of being your own boss: You set the rules. You make the decisions. If you want to build a business from scratch and run it exactly how you see fit, IUP's Entrepreneurship and Small Business Management BS will give you the tools. 
Starting and successfully running your own small business is complicated—it involves making hard decisions, having a lot of responsibility, and taking on many roles. You don't have to figure it all out alone. At IUP, you'll have support, guidance, and an education in the ins and outs of entrepreneurship to set you on the right track.
What You'll Learn
You'll get an outstanding educational foundation in our program and be able to build your business on solid ground. You'll be equipped to run a small business and cover multiple areas of operations, such as:
Business Planning
Financial Planning and Accounting
Human Resource Management
Marketing
The bachelor in entrepreneurship and small business management degree program is specifically focused on running businesses, so you'll be ready to lead.
Imagine Your Future
Small businesses are the greatest source of job growth and innovation in the US. You'll have a competitive edge from your studies in entrepreneurship and small business management.
You can join many of our graduates and start your own business right out of school, or work toward your dream while saving capital and gaining experience.
Similar Occupations
Business consultant
Mid-level manager
Research and development professional
Sales executive
Career Opportunities
Top 12 industries with the most small businesses:
Professional, scientific, and technical services (4,343,003)
Construction (3,194,482)
Real estate, rental, and leasing (3,092,859)
Retail trade (2,739,144)
Health care and social assistance (2,591,786)
Administrative, support, and waste management (2,487,228)
Transportation and warehousing (2,388,336)
Arts, entertainment, and recreation (1,565,439)
Finance and insurance (968,853)
Accommodation and food services (940,215)
Educational services (834,018)
Other Services (4,435,573)
Classes and Requirements
In pursuing a degree in entrepreneurship and small business management from IUP, you'll learn techniques for successfully starting and running a business. Among the classes you'll take are: 
Accounting Principles I and II
Business Statistics
Fundamentals of Finance
Introduction to Entrepreneurship
Legal Environment of Business
Principles of Marketing
Production and Operations Management
Small Business Planning
Full Academic Catalog Listing
The course catalog is the official reference for all our degree and course offerings. Check it out for a full listing of the classes available and requirements for this degree.
Complete Your Bachelor's Degree and MBA in Five Years with the 4+1 Program
You can earn your bachelor's as well as a master's degree in five years when you take advantage of IUP's 4+1 programs. 
 When you enter a 4+1 program as a sophomore, you will be able to reserve a spot in your chosen master's degree program. Just be sure to meet minimum requirements to continue in the program. 
 A 4+1 program gives you more specialized knowledge for career advancement and lets you save on tuition costs, and you can complete your master's degree in a shorter timeframe. 
Real-World Internship Experiences
An internship is a way to get outside the classroom and into the real world, where you'll get hands-on experiences that you can take with you into the professional world.
In the entrepreneurship and small business management program, you'll have access to the largest internship program at the College. And you'll be eligible for paid internships at a variety of Fortune 500 companies.
Small Business Institute
Through the Small Business Institute, you'll have opportunities to gain experience working with
Accounting systems
Business planning
Computer system installation
Human resource problems
Market studies
Operations management
You'll assist real clients while receiving faculty support and supervision.