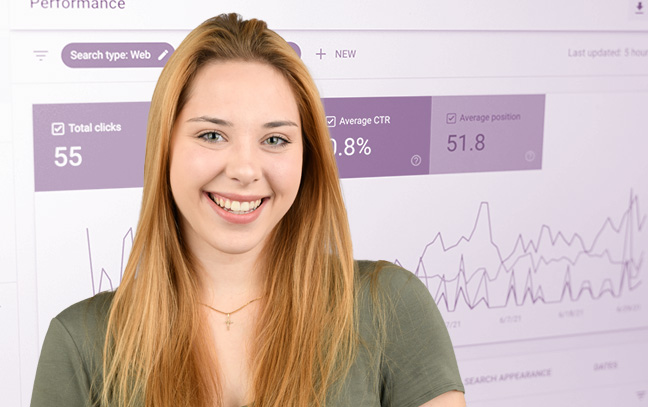 Risk and How to Manage It
You're math-minded and ready to make a big impression in some of the most influential industries in the world, like finance, insurance, and risk management. The BS in Mathematics/Actuarial Science and Statistics program at IUP offers the right mix of analytical tools and preparation you're looking for.
What Is Actuarial Science and Why Major in It?
Actuarial science is the study of risk:
Assessing risk
Quantifying risk
Managing risk
It's an exciting and growing field. The bachelor of science in actuarial science and statistics is a specialized track of the mathematics program that will give everything you need to be an actuary and a leader in the industry.
Imagine Your Future
Actuaries are highly sought-after. IUP's actuarial science and statistics program will teach you skills that will prepare you for a fulfilling career. 
Many industries need actuaries and statisticians, including:
Banking
Casualty insurance
Enterprise risk
Health care
Health insurance
Government
Investments
Life insurance
Pension and retirement
Property insurance
Classes and Requirements
The Actuarial Science and Statistics track of the BS in Mathematics program follows a multidisciplinary curriculum and gives you a chance to apply the analytical skills and modeling techniques you learn to solve real-world problems.
The program provides a strong combination of mathematics and business classes that will prepare you for your career. And, since actuaries must earn credentials from the Society of Actuaries, we will guide you in specific courses to help you prepare for your first two professional exams:
Probability Exam (P Exam)
Financial Mathematics Exam (FM Exam)
Classes You'll Take as a Math Major on the Actuarial Science and Statistics Track
Your journey as a mathematics major begins with your First-Year Seminar, which has three goals:
Ease your transition into college life.
Give you tips on how to be successful in your math courses.
Help you meet and make friends with other math majors.
Your mathematics classes start small and stay small. Small classes create a welcoming environment where you can learn alongside your classmates.
Beyond your core math classes, specialized courses in both the Department of Mathematical and Computer Sciences and the Eberly College of Business will prepare you for a career as an actuary:
Accounting
Corporate finance
Econometrics
Financial mathematics
Macro and micro economics
Probability and statistics
In your final two years, additional seminars will help you put together everything you've learned, including practical skills so you're set up for success on the job market.
As an undergraduate, consider opportunities for research projects, both with your professors at IUP and during summer research experiences at other universities.
Is a Degree in Actuarial Science and Statistics Right for You?
The actuarial science and statistics program is focused on preparing you for a career as an actuary, financial analyst, or business analyst. If you're interested in a career in mathematics or data science—but not as an actuary—you're a fit for the BS in Mathematics. Don't want to commit to a specific path yet? That's totally fine. Because of the overlap in the core requirements, it's easy for you to switch between mathematics tracks in your first three semesters.
Full Academic Catalog Listing
The course catalog is the official reference for all our degree and course offerings. Check it out for a full listing of the classes available and requirements for this degree.
You're Joining a Community
At IUP, mathematics is not just an area of study—you're joining a community of students and faculty. At the beginning of your first semester, you and all of your classmates and multiple professors will meet in a special course for incoming students.
With about 12 students per faculty member in the department, you'll get one-on-one attention and the opportunity to form personal relationships.
Join the Math Club! This student organization meets biweekly and is supported by the department.
Be part of a strong department tradition and join in the camaraderie at COMAP's Mathematical Contest in Modeling. This international math modeling event brings together diverse students from across the country and around the world. Most years, more than 95 percent of participants are from outside of the US. It's a great chance for you to work on a team and meet like-minded peers.
Get Support Preparing for Society of Actuaries Exams
In addition to the courses specifically designed to help prepare you for your Society of Actuaries exams, IUP's Department of Mathematical and Computer Sciences will give you extra support, with:
Study materials available to you.
Space for study groups to prepare together.
Faculty members who have passed SOA exams can always provide their advice.
And, we have a designated scholarship fund for students who pass either the Probability Exam (P Exam) or Financial Mathematics Exam (FM Exam).
Meet Your Professors
Your professors are specialists in statistics, financial mathematics, and other areas of applied mathematics. They bring tons of real-world experience to your classes.
Learn More about Your Professors
Scholarships for Math Majors
You might also apply for several of our departmental scholarships. These scholarships are specifically aimed at students majoring in mathematics or mathematics education. 
See Departmental Scholarships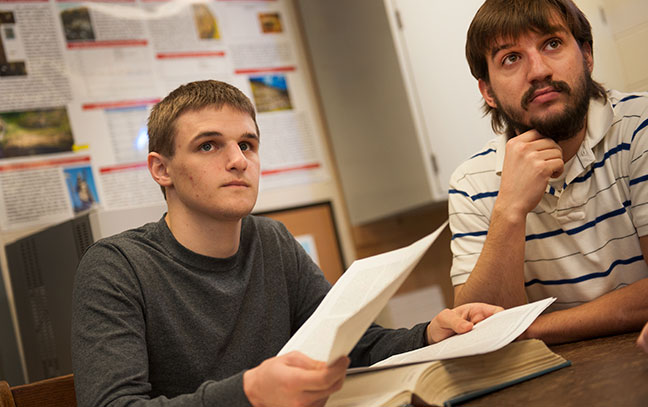 Applied Statistics Minor
Required Courses May Fulfill Part of Minor
The minor in applied statistics, consisting of 18 credits, may be of interest to students who are required to take a calculus course and a course in probability and statistics. This includes, but is not limited to, students with majors in business, safety sciences, or computer science.
A cumulative GPA of at least 2.0 in MATH courses is required for a minor in mathematics or applied statistics. The department will not certify a minor for a transfer student unless at least two of the courses counting for the minor have been completed in the Mathematical and Computer Sciences Department.
Full Academic Catalog Listing
The course catalog is the official reference for all our degree and course offerings. Check it out for a full listing of the classes available and requirements for this degree.