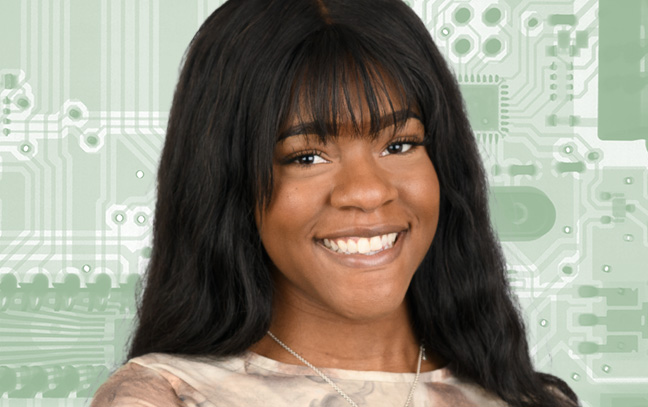 Get In-Demand Technology and Business Skills
Business and technology industries are booming! These industries rely on gathering, analyzing, and securing data and thus depend on technology for their success. You want to be a part of it, and IUP's programs will help get you there. In IUP's Information Technology BS program, you'll gain fundamental knowledge of computer and information systems, networks, security, and programming—the skills you need to make your mark on the industry. 
You'll earn a minor in business as part of your bachelor's degree, making you a competitive candidate for jobs, leadership positions, and graduate school.
Why Major in Information Technology at IUP?
In the Information Technology program, you'll join a community of like-minded peers and professors. Your classes are taught by experienced faculty members (not graduate students) dedicated to teaching. And you'll work in learning teams with other students who also are passionate about information technology and systems security.
Most classes for majors have fewer than 30 students, which means you'll get a lot of personal attention. Courses are held in interactive computing classrooms, providing hands-on training that connects theory with supervised practice to get you ready for the workforce.
What You'll Learn
At IUP, you'll learn critical skills needed for today's jobs. We incorporate the latest technological advances into our courses so you'll be able to adapt to new technologies as they arise. You'll gain a thorough understanding of:
Algorithms
Cloud computing
Cryptography
Cybersecurity
Databases
Digital forensics
Information systems
Network security
Problem solving
Programming
Imagine Your Future
Being responsible for a company's information systems makes you a huge part of its success. With an IT degree from IUP, you'll be ready for jobs in any business that relies on networks or needs someone to manage its data. Career opportunities for information technology professionals are everywhere, and roles in the field are expected to grow by 7 percent over the next 10 years.
IUP IT graduates find jobs in both the private and public sectors. You might pursue careers like:
Chief security officer
Database administrator
Information security analyst
Network administrator
Computer Systems Analysts
Database Administrators and Architects
Classes and Requirements
Through hands-on, experiential learning, you'll grow to understand the basics of programming, database development, network design and security, and client-server application development.
What's more, you'll gain general knowledge of how businesses work and become a key player responsible for analyzing profitability, budgeting, and collaboration across areas spanning:
Accounting
Finance
Project management
Marketing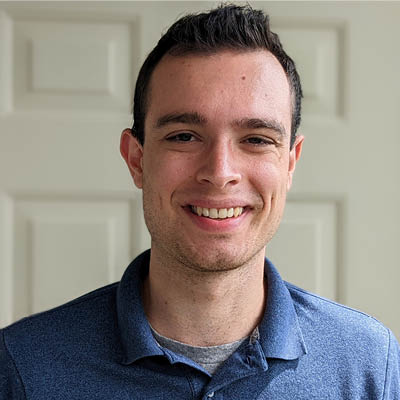 Noah Donohue '20, Management Information Systems
IUP taught me to advocate for myself. When you are a student at IUP, much like being an employee, there are people who want to see you succeed.
Amazingly Interactive Student Experience
The Management Information Systems/Information Technology program at IUP is engaging and dynamic.
Internships—You'll get guidance from a faculty member dedicated to mentoring students through the internship search and application process.
A small student cohort and a close sense of community.
Opportunities for publication.
One-on-one research with faculty—Past research projects span anomaly detection, block chain, internet of things (IoT), development and implementation of machine learning algorithms, embedded cyber-physical systems, cybersecurity systems. 
Department Faculty and Research Areas
At IUP, you'll learn from professors who have a passion for computer science. They're also dedicated to giving you as much personal attention as you need. Most of your professors have had in-field experience. And, you'll have opportunities to join in on faculty research projects as an undergraduate.
You can read more about IUP's professors here. 
Internships Get Your Foot in the Door
At IUP, we'll help you find a paid internship with a local or national employer to help you gain valuable job experience.
Minor in Business
As part of your bachelor's degree in management information systems, you'll minor in business. This minor gives you a broad knowledge base and a competitive edge in the job market.