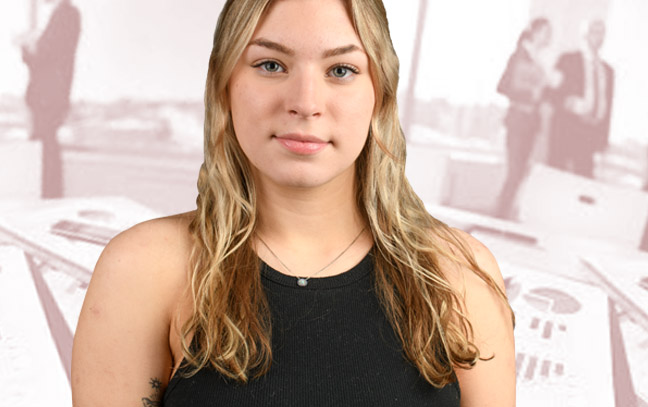 Benefits No Matter Your Career
A minor in business administration will benefit you, no matter your career—from being a physician or an artist to even working in government.
For many people, regardless of your line of work, you may have to deal with customer service, managing budgets, cost cutting, and making a profit.
The Business Administration Minor is built in a modular format with two parts: a solid grounding in key foundational knowledge and an optional component so students can choose courses that combine with their primary major or career interests. 
Students will develop competencies to understand the language and key concepts of business and will apply them in a wide variety of careers. 
Imagine Your Future
A business degree offers a great deal of flexibility, because practically every career involves business. It also allows more plug-and-play options for employers to hire potential candidates. So, whether you're new to the job market or shifting careers, a business minor can help you get your foot in the door. 
Power of a Business Minor
Knowing how organizations work
Added abilities in business and your own fields of study
Ability to provide a new perspective
Minors complement your major. It could be the missing piece to land your ideal position.
A minor allows for learning advanced skills and exploring new areas. You may find your niche while taking business classes.
It demonstrates versatility. Whatever your career aspirations are, the business minor reflects your willingness to think outside the box.
Business skills are relevant to just about anything you do that involves money.
Classes and Requirements
You will be introduced to management, marketing, economics, and accounting topics. In addition, you will complete your minor by selecting higher-level business courses tailored to your specific interests.
Full Academic Catalog Listing
The course catalog is the official reference for all our degree and course offerings. Check it out for a full listing of the classes available and requirements for this degree.
Is a Business Administration Minor for You?
It is if you want to add business skills to strengthen your career options. For example: You are not a business major but are interested in working in a business setting. You enjoy courses in economics, accounting, or other business disciplines. You are a collaborator, analytical thinker, and effective communicator.