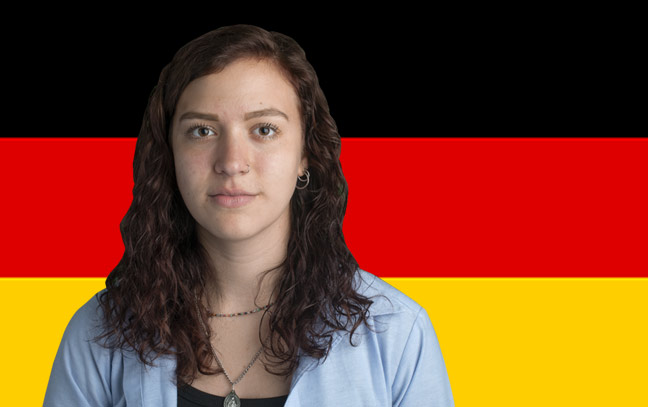 Explore the German Language and Culture
The German minor gives you a chance to explore the German language and culture and to enhance what you learn in your major. You can pair this minor with any major or other minor at IUP. Opportunities to study abroad are also available.
Knowing a foreign language is a skill many employers value, so it provides that competitive edge in the job market. German is also one of the five most in-demand languages among US employers.
In this minor, you'll learn to speak, read, and write in German and to understand the spoken language. You will also gain cultural insights that will make you more competitive in many fields.
Imagine Your Future
There is no typical career path for students who minor in German. However, these skills allow you to thrive in many fields: from the arts, business, communication, consultancy, diplomacy, and education to work in financial institutions or in government or international organizations. Knowing a foreign language can also benefit you in fields from health services, hospitality management, human resources, IT services, journalism, law enforcement, marketing, and media to politics, public relations, retail and sales, security, tourism, trade, and translation and interpretation services. German consistently places in the top 10 for its usefulness in a variety of professional fields.
In addition, almost half of US adults, 49 percent, look back on their education and say they wish they had taken more classes in foreign languages, according to a survey by the American Academy of Arts and Sciences. Sixty-three percent say it's important to teach foreign languages to children. Also, a quarter of Americans ages 18 to 29 say they often use a language other than English with family and friends.
Language skills are in high demand among US employers, and that demand is only expected to increase.
According to a survey commissioned by the American Council on the Teaching of Foreign Languages, nine of 10 US employers rely on employees with skills in languages other than English. Of those employers, 56 percent say their foreign language demand will increase in the next five years.
In addition, 47 percent of US employers have stated a need for language skills exclusively for the domestic market; one in three language-dependent US employers reports a gap in language skills, and one in four US employers reports a loss of business because of a lack of language skills.
Career Opportunities
Germany is a cosmopolitan, democratic, prosperous country that plays a leading role in the European Union. It is a highly industrialized nation with strong international links.
Germany and the US have many common experiences, values, and interests, and they have strong political, cultural, and economic connections.
German companies offer about 700,000 jobs, making Germany the fourth largest foreign employer in the United States. In Pennsylvania, many firms are subsidiaries or affiliates of German companies. Bayer, a pharmaceutical company that has thousands of employees in western Pennsylvania, is one example.
Classes and Requirements
The German minor gives you the skills to communicate verbally and in writing in this language. You'll also be able to recognize cultural differences and similarities between Germany and the US. This minor can broaden your horizons by letting you explore different perspectives, customs, and traditions. It can also help you become a flexible thinker who can communicate cross-culturally and internationally.
Students in this program will take GRMN 101, 102, 201, 220, and 230, plus several elective German courses at IUP or at another accredited institution in the United States or abroad.
Full Academic Catalog Listing
The course catalog is the official reference for all our degree and course offerings. Check it out for a full listing of the classes available and requirements for this degree.
German Club
The German Club is a recognized organization at IUP. This culture-focused club welcomes any member of the IUP community. German language skills are not required to join. Meeting dates and times are determined at the beginning of each semester.
The club's past events have focused on German movies, trivia, fairy tales, food, music, and Oktoberfest. The group has also gone on outings to the Hofbräuhaus in Pittsburgh and other sites. Contact Heide Witthöft at heide@iup.edu for more information about the German Club.
Study Abroad
You have the opportunity to study in Germany through the Office of International Education. You can choose from programs in a variety of cities and of varying lengths. Living and studying abroad allows you to be immersed in a language and culture and to develop a deeper understanding of different perspectives and world views. Learn more through the Office of International Education website or through informational workshops on studying abroad.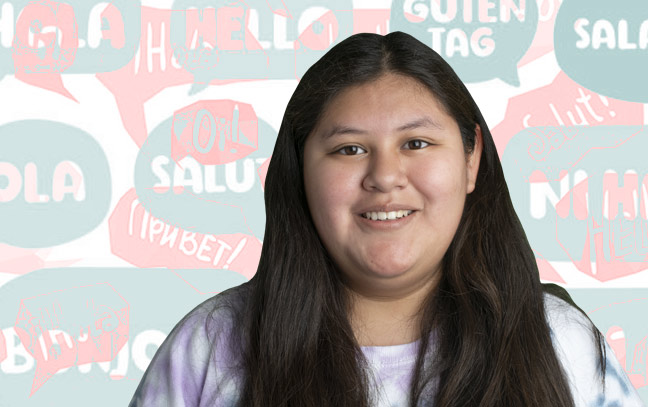 Foreign Language Certificate
The Foreign Language Certificate in French provides an internationally recognized credential. You can pair this certificate with any major or minor at IUP.
Foreign Language Certificate