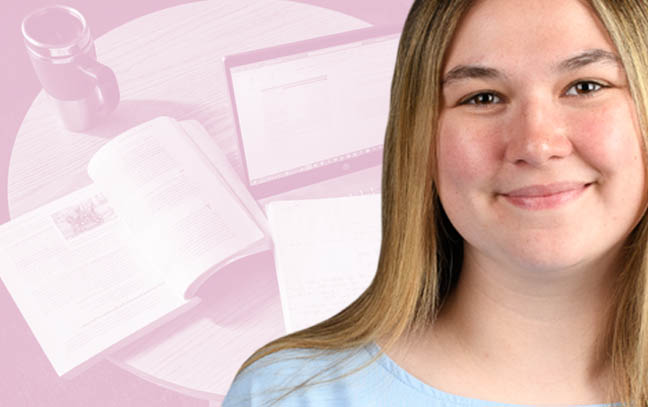 Become a Leader in Language Teaching
You understand the importance of teaching and you're ready to make a positive impact on learners around the world. Pursue your master's degree in Teaching English to Speakers of Other Languages (TESOL) and take the next step in your development as a teacher of English.
What Will You Learn?
The master's in TESOL program at IUP is research-driven and will prepare you to teach English as an international language.
Gain valuable direct classroom experience. Working with faculty members, you will observe and teach plurilingual students.
Learn in community. The program is based on a cohort model. Over the course of two academic years, you'll take required and elective courses with a group of fellow TESOL master's students.
Explore the bigger context. Study how English as a global language is situated in the sociopolitical context. Together, we'll investigate issues of power and how these forces are connected to learning and teaching English as a second language.
Imagine Your Future
By earning your master's in TESOL, you'll be well prepared for a variety of rewarding opportunities—and, you'll stand out in a competitive market. Here are just a few possible paths after graduation.
Secure a teaching position abroad or in a US community college.
Enter a doctoral program in applied linguistics, composition, curriculum and instruction, or writing/rhetoric.
Join a publishing company specializing in English as a Global Language and utilize your expertise developing texts and materials.
Become a leader in a nonprofit or government agency.
Classes and Requirements
The MA TESOL consists of 36 credit hours, immersing you in the complexities of English as a global language.
What You'll Study
First year, fall semester: Requirements are Introduction to TESOL; ESOL Teaching Methodology, Materials, and Instructional Technology; and Introduction to Research in Applied Linguistics and TESOL.
First year, spring semester: Second Language Acquisition; Second Language Literacy; and Cross-Cultural Communication.
Second year, fall semester: Observation in Teaching English plus two electives.
Second year, spring semester: Practicum in TESOL plus two electives.
Choose your electives based on your interests. Possibilities include: Global Englishes; Language Teacher Identities; Research and Practice in the Teaching of College Composition; and Language and Social Context.
Full Academic Catalog Listing
The course catalog is the official reference for all our degree and course offerings. Check it out for a full listing of the classes available and requirements for this degree.
Pathway Options
Choose the format that works best for you and launch a fulfilling career teaching English as a second language.
Early Admission for IUP Undergraduates
Early admission is possible. Learn more about the early admission process.
One-year Certificate
Explore the one-year TESOL graduate certificate of recognition program.
Teach and Learn
If you're interested in teaching while studying, it's possible to take courses for two consecutive semesters; seek a teaching position outside the US; and return to IUP within two years to finish the master's in TESOL program.
English Graduate Organization
The IUP English Graduate Organization (EGO) is a place where you can share your ideas and experience as a graduate student with your peers. The organization serves as a place to foster scholarship, make friends, learn about and participate in social and academic events, and to ensure that your voice as an English graduate student is heard.