Uncover the Past as an Applied Archaeologist
You know archaeology and are ready to make it your career. With an Applied Archaeology MA from IUP, you'll have the techniques and skills you need to step onto a site, understand the legal requirements, and advance your career.
The applied archaeology graduate program at IUP focuses on:
Discipline-specific knowledge
Technical training
Tangible experiences in the field
With your master's degree in hand, you'll be well-prepared to work as a professional archaeologist.
Why Pursue a Master's Degree in Applied Archaeology?
Applied archaeology is using archaeology to address real-world problems. This could mean a variety of opportunities:
Crafting laws to protect heritage sites.
Developing tourism sites.
Moving burials.
Recording archaeological sites before they are destroyed by development.
Recovering lost Armed Service members.
The MA in Applied Archaeology program is about training you how to become an archaeologist—and a great one at that. You'll learn from our faculty who are experienced teachers, active archaeologists, and leaders in the field. They care about your success and are ready to guide you each step of the way.
Mastering Cultural Resource Management (CRM)
IUP is regarded as one of the top universities in the US in training CRM archaeologists. CRM is one of the fastest-growing sectors within archaeology. States across the nation, like Pennsylvania, see the need for preserving historical artifacts and sites to promote tourism or safeguard sites within development projects.
There is a growing need for more trained archaeologists who know and maintain state and federal regulations. You'll have a competitive edge that gives you more to offer.
What You'll Learn
The Applied Archaeology MA program focuses on learning by doing. You'll be trained in technical skills such as:
Artifact analysis
Chemical analysis
Faunal analysis
Forensics
Geophysical survey methods
And you'll develop the writing skills to prepare reports and publications. Your master's thesis can be a CRM report or a policy study of a cultural resource issue.
Imagine Your Future
You'll have great adventures as an archaeologist, though it may not look like it does in the movies.
More than 90 percent of American archaeology is conducted by applied archaeologists, but few archaeologists are trained to do this type of work. That's why 95 percent of IUP's applied archaeology graduates find work in their chosen field—because they can do it. And so can you.
Two Paths of Archaeology
Archaeology jobs usually are found in two major sectors. The first is what most people think archaeologists do: professors or museum curators.
The other sector is in cultural resources management (CRM). CRM investigations are required by law, so your work as a professional archaeologist is needed in transportation, energy, and military projects. As America expands, so does the need for trained archaeologists.
You'll also find a growing need for archaeologists in tourism. Cultural and historic preservation are key parts of heritage tourism, one of the fastest-growing segments of the industry. It's an economic boom, and archaeologists lead those research efforts.
Industries Looking for You
Many cultural resource management, historic preservation, engineering, and environmental firms across the US are looking to hire applied archaeologists.  Many IUP applied archaeology graduates go on to work for private consulting firms, along with state and federal agencies, such as
Bureau of Land Management
Federal Highway Administration
National Forest Service
National Park Service
State Departments of Transportation
State Historic Preservation Offices
Career opportunities in Archaeology
The type of jobs that are most common for Applied Archaeology MA graduates include:
Cultural Resource Management
Documentary Filmmaking
Education/Outreach
Environment and Natural Resources
Forensics
Law/Criminal Justice/Law Enforcement
Museum/Curation/Project Design
Social Impact Assessment
Tourism/Heritage
Additional jobs archaeology graduates can pursue include:
Administration/Management
Advocacy (human rights/social justice)
Business
Community Development
Computers/Software Development/Information Technology
You can also go on to PhD programs, work in museums, and work with nonprofits.
Job opportunities for archaeologists are expected to grow in this decade, and demand is expanding. Archaeology is number 7 in top science jobs! IUP's Applied Archaeology MA program has a very high placement rate. Approximately 95 percent of our graduates work in archaeology or a related field. More than 90 percent of American archaeology is conducted by applied archaeologists. Very few archaeologists are trained to do this kind of archaeology.
Archaeologists with a master's degree make between $52,000 and $67,000 per year, on average. Those with specialized training—for example, geophysics or geoarchaeology—make even more.
Classes and Requirements
As a graduate student in the Applied Archaeology MA program, you'll take rigorous coursework that prepares you to be in the field as a professional archaeologist.
Our applied archaeology program prepares you to meet the US Secretary of Interior's Professional Qualification Standards in Archaeology. This means your training at IUP sets you up to be a professional CRM archaeologist.
After completing the MA in Applied Archaeology program, all that remains to meet the Secretary of Interior's Professional Qualification Standards in Archaeology is one full year of experience as a project supervisor. Many students meet this requirement before graduating, through prior experience, experience while in the graduate program, or a combination of the two. We can help you find opportunities to meet this qualification if you choose.
What You'll Study
The Applied Archaeology MA totals 36 hours of graduate coursework. Your core courses and electives give you the depth and breadth of archaeology that you'll need in your work, such as:
Ethnographic techniques
Business and accounting
Understanding and abiding by laws and ethics
Your thesis or internship will help you put it all together and expand your professional, project management, and supervisory skills.
With a few extra courses, you can also earn a certificate in Geographic Information Science (GIS) and Geospatial Techniques—both skillsets that are highly desired in CRM jobs.
Full Academic Catalog Listing
The course catalog is the official reference for all our degree and course offerings. Check it out for a full listing of the classes available and requirements for this degree.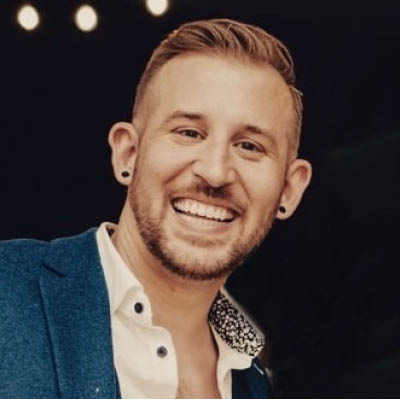 Ryan Clark M'13, Applied Archaeology
IUP's graduate program integrates a diverse pool of anthropological faculty of archaeologists, curators, historians, and geospatial researchers to train students in a truly interdisciplinary way.
Get Experience in Archaeology—and Get Paid
Archaeological sites in Pennsylvania hold more than 15,000 years of history. You can work with IUP Archaeological Services and help unearth that history.
IUP Archaeological Services is a research center that provides technical help to agencies in field and laboratory projects throughout Pennsylvania.
The center is the administrator for the Pennsylvania Highway Archaeology Survey Team (PHAST) program. Working with the Pennsylvania Department of Transportation, you'll help conduct surveys for PennDOT. You'll get first-hand experience on how CRM archaeology helps make the state a better place to live and work.
The center also hires students for a full range of projects, including:
Artifact analysis
Excavation
Geoarchaeology
Ground penetrating radar
Historical research
Surveying
IUP Archaeological Services has conducted more than $8 million in projects, working with
Allegheny National Forest
Indiana County
National Park Service
Pennsylvania Historical and Museum Commission
Pennsylvania Department of Transportation
Pennsylvania Department of Environmental Protection
Township planning commissions
US Army Corps of Engineers–Pittsburgh District
When you take part in this unique opportunity, you'll get real experience that leads to real jobs—and you are paid for your work.
Contact Professor William Chadwick, wchadwic@iup.edu, for more information.
Professional Advisory Board for Applied Archaeology
As part of the applied archaeology master's program, you'll be supported by a board of professional archaeologists who represent private companies, state and federal agencies, and Native American nations. The advisory board connects students with job opportunities and helps ensure the program is actively responding to the needs of the archaeology industry.
Boost Your Skills with a Geographic Information Science and Geospatial Techniques Certificate
As you're taking electives in the applied archaeology program, you can apply certain classes toward the Geographic Information Science (GIS) and Geospatial Techniques certificate. These tools are widely used in cultural resource management and are highly marketable skills employers look for.
Geographic Information Science (GIS) and Geospatial Techniques certificate
Alumni
Applied archaeology alumni work throughout Pennsylvania and the mid-Atlantic and across the US as
Archaeologists
Museum professionals
Preservationists
Teachers
IUP alumni work for local, state, and federal government, as well as private and nonprofit consulting firms and resource advocates.
Archaeology Research Opportunities
When you're in the Applied Archaeology MA program, you can participate in archaeological work that's happening in western Pennsylvania and throughout the country. It's a great way to apply what you're learning while gaining hands-on experience in the field.
Here are a few of the projects IUP is leading:
South Mountain metarhyolite
Study geochemical and archaeological analysis of precontact quarries within the South Mountain landscape to understand ancient trade.
World War II aircraft
In partnership with the Defense POW/MIA Accounting Agency, participate in forensic investigations of downed WWII aircraft.
Historic frontier settlements
Take part in ongoing archaeological excavations at the sites of Hanna's Town (the first British county seat west of the Allegheny Mountains) and Newport village to explore frontier life in Pennsylvania.
Pennsylvania Archaeology Shipwreck Survey Team
Work with volunteers to record the submerged history of Lake Erie.
Mobile Spatial Data Acquisition and Processing Lab, Geophysical Technologies
Use a full suite of geophysical equipment (ground penetrating radar, magnetometry, electrical resistivity) to identify and investigate a range of archaeological sites, from precontact villages to cemeteries and historic foundations.
National Park Service projects
Participate in ongoing archaeological projects at National Park Service sites, including Fort Necessity and the Johnstown Flood.
Late Monongahela Squirrel Hill site
Work at the Late Monongahela Squirrel Hill Site and excavations, geophysical investigations, and artifact analysis of a precontact Native American village.
Use All the Tools of the Trade
As a graduate student in applied archaeology at IUP, you'll have access to state-of-the-art tools that are invaluable for archaeological work. IUP's laboratories and technology are available for your research.
Laboratories
Archaeology Analysis Lab, which includes comparative collections of precontact and historical artifacts
Chemical Characterization Lab
Computer Lab
Geospatial and Geophysics Processing Lab, which includes geographic information system (GIS) and geophysical software
Faunal Analysis Lab, which includes animal bone comparative collection
Flotation and Wet Lab, which includes flotation and soil science
Technology
These are used in classes and available for student research.
Electrical resistivity
Ground-penetrating radar
Large-format printers
Magnetometry
Magnetic susceptibility
Photogrammetry
Portable X-ray fluorescence (chemical characterization)
Total Data Station
Trimble Handheld GPS units
Application Options and Early Graduate Admission
Early Graduate Admission
IUP anthropology majors can benefit from an early graduate admissions program. You can take up to 40 percent of the master's program while still an undergraduate. This can let you complete both an MA and a BA in approximately five years, saving you money and time—and you'll enter the workforce a year sooner. This provides you with a clear track to employment in archaeology.
Guaranteed Admissions Agreements
The Anthropology Department at IUP has guaranteed admissions agreements in place with Kutztown and Clarion universities. Students from the anthropology programs at these universities can apply to the IUP MA in Applied Archaeology program for free. If you meet the minimum qualifications, you are guaranteed admission.
Apply Anytime
Students who enter the program usually hold a bachelor's degree in anthropology, history, geography, or a related field. Depending on your undergraduate coursework, you may be required to take courses as a condition of your admission to prepare for the program, especially participation in an archaeological field school.
There is no deadline for admission. Student applications are reviewed on a rolling basis. The deadline for applications for financial aid, including graduate assistantships, is March 15.
Statement on Race and Diversity
The Anthropology Department is committed to combating racism through fostering inclusive and welcoming spaces for diverse students and fostering student learning outcomes that expand the understanding of race: particularly, that race is not a biological reality, but that race and racism are cultural and social constructs that intersect with social class and other forms of social positionality to produce harm for people of color in our society and globally.
Faculty
Applied archaeology faculty specialize in
Chemical composition of artifacts
Coastal archaeology
Cultural resource management
Forensics
Geoarchaeology
Geophysics
Heritage management
Historic preservation
Historical archaeology
North American archaeology (in particular the Northeast, mid-Atlantic, Midwest, and Southeast)
Policy
Spatial analysis
Underwater archaeology
Zooarchaeology
Become a Graduate Assistant
Graduate assistantships are a great way for you to get hands-on archaeology experience while making your master's program even more affordable. IUP's graduate assistant programs are available for both in-state and out-of-state students.
Here's some of what graduate assistants do:
Analyze artifacts
Conduct flotation
Historical research
Public archaeology
Run lab nights
Write blogs and other social media