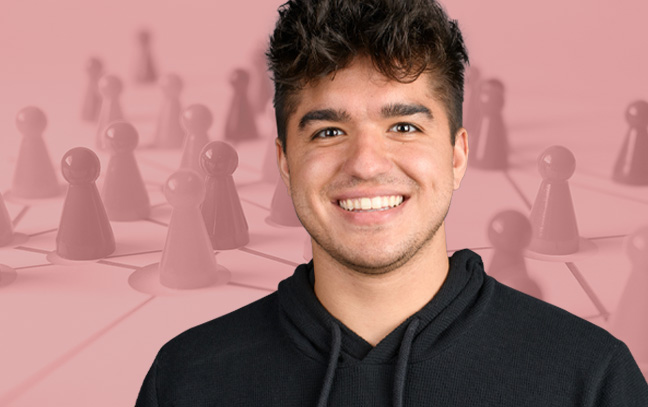 Teamwork and Leadership Minor Makes You Stand Out
We're the first in the country to offer a professional teamwork and leadership minor, but we didn't create it so we would stand out. We created it so you would.
Other job candidates might claim they have teamwork and leadership skills. You can prove it. This unique minor is available only at IUP.
Employers Look for Teamwork and Leadership Skills
Teamwork and leadership are vital. Ask employers—many reported they value these and other interpersonal skills equal to, or more than, technical skills. Colleges across the country have assumed these skills would automatically be learned through traditional lab and group work, but that thinking falls short.
IUP Takes New Approach
IUP is different. Students in this minor don't just say they have team and leadership skills, they can prove it. IUP has built a model that brings together training and practice, with students applying what they are learning to solve real-world problems. Their skills are evaluated, allowing them to grow stronger in these areas. It's a system that aims to create better-prepared professionals who have an advantage in the job market and will be more successful in any career—from teachers, scientists, and coaches to business executives, military officers, community leaders, and more.
Start Early and Take Only a Few Extra Classes
Many classes you already need to take for your degree also count toward the minor. If you start the minor your freshman year and choose the right liberal studies (general education) classes, you might only need 2-4 additional classes.
Imagine Your Future
In the minor's first block of classes, we bring together information from psychology, communications, sociology, and leadership to teach best practices. As students move through the minor, they get plenty of hands-on experience and feedback to strengthen their skills.
After the initial classes, students expand on what they've learned by choosing from a variety of classes designed to be teamwork-intensive in other disciplines.
The minor can be completed with only a few additional courses if students start early in their education and plan their classes to count for both. This is by design, giving more students access to the career-building skills offered by the minor.
Classes and Requirements
Honors College students can cover the LS courses using their Honors Core courses.
Courses in the Minor that Also Count as Other Degree Requirements
Choose your classes carefully, and many classes required for the minor can also fill requirements for your degree—plan ahead and you can count classes twice! The chart below outlines how it works. If you're not sure how your schedule fits the minor, contact the co-director of Team and Leadership Studies, Justin Fair (justin.fair@iup.edu), who can advise you.
Full Academic Catalog Listing
The course catalog is the official reference for all our degree and course offerings. Check it out for a full listing of the classes available and requirements for this degree.