Dana Driscoll, professor of English and director of the Jones White Writing Center, recently delivered four half-day workshops and a keynote address at VSB Technical University of Ostrava in Ostrava, Czech Republic.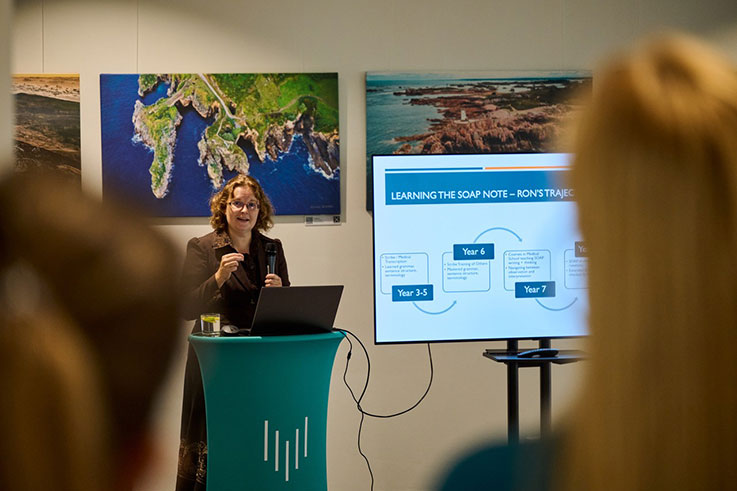 Driscoll's visit is part of a larger, multi-year partnership with VSB-TUO and the Czech Academy of Sciences to support writing, writing for publication, and advanced writing instruction in the Czech Republic.  Her workshops included a three-day series for STEM faculty on how to teach writing in their courses, including "Supporting Writing to Learn in the Disciplines," "Creating and Supporting Meaningful Writing Assignments in STEM Disciplines," and "Teaching Disciplinary Writing: Offering Feedback, Supporting Revision, and Engaging in Effective Assessment." As part of these workshops, faculty gained understanding in three key reasons to teach writing, developed a larger assignment and set of supporting activities, and learned how to effectively offer feedback, assess writing, and support student revision. 
During her visit, Driscoll also worked to support graduate-level writing at VSB-TUO. She offered a half-day workshop for graduate students and doctoral faculty in "Strategies for Successful Writing Habits and Writing for Publication." Additionally, Driscoll offered a keynote address to support the university's PhD academy, titled "Writing Your Way into Your Discipline: How Learning to Write Creates Expertise."
Driscoll looks forward to continuing collaborations with VSB-TUO in 2023. 
Read more about Driscoll's keynote address (article written in Czech) at VSB-TUO.