Writing Center Seeks Tutors for Upcoming Academic Year
Posted on 3/16/22 12:48 PM
The Jones White Writing Center is actively seeking undergraduate and graduate students to work as writing center tutors for the 2022–23 academic year.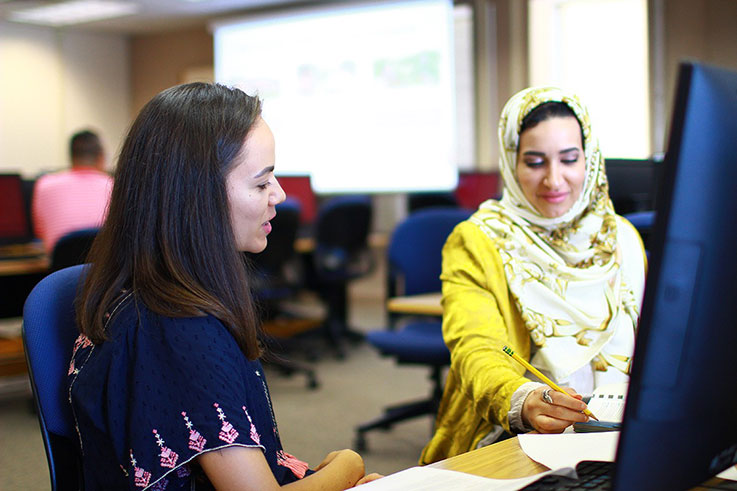 The Writing Center is hiring from all majors and students from all disciplines are encouraged to apply, especially those in business or STEM-related fields. Tutoring in the Writing Center is an enriching experience and offers many benefits to students who tutor!
Benefits to tutoring include:
Gaining direct tutoring experience which allows you to develop interpersonal communication skills, skills in working with diverse individuals, making a difference in the lives of others, and improving their writing skills
Having access to funding to support writing-center related research, travel to writing center conferences, and building your skills as a researcher
Developing and growing in a welcoming community of other tutors and WC staff
Priority course registration prior to the start of each term
Regular staff meetings (with food!) where staff members receive training, collaborate on Writing Center initiatives, and get to know one another
Gaining an internationally recognized tutoring credential (certified tutor and master tutor certificates)
Interested students may apply through the Hire a Hawk job posting. The deadline for applications is Friday, August 5, 2022. For more information about tutoring in the Writing Center, please contact us at w-center@iup.edu.