The Jones White Writing Center offered our third Thesis and Dissertation Writing Boot Camp on October 16 from 11:00 a.m. to 4:00 p.m. via Zoom.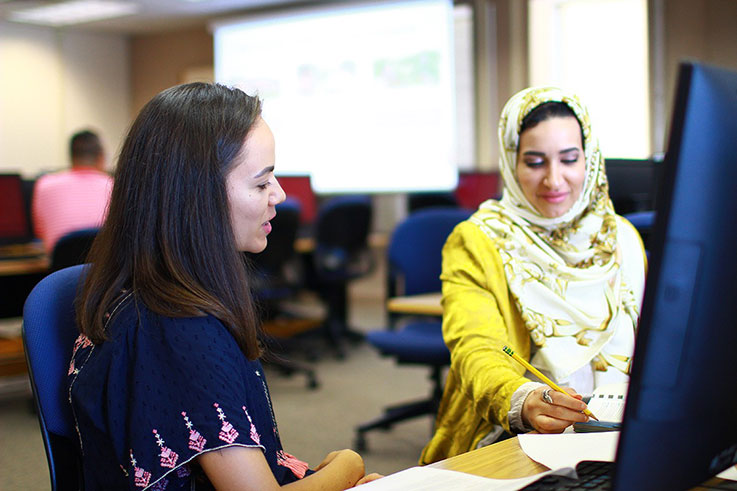 Seventy-eight graduate student attendees representing nearly all graduate programs on campus were in attendance. The event featured five workshops, a silent writing room, and graduate-level tutorials during the event. Thesis and Dissertation Writing Boot Camps work to support advanced graduate students and aid in student success in thesis/dissertation completion.
Each of our Boot Camps present a range of helpful workshops and information for students who are preparing to write or are actively writing their thesis or dissertation. These strategies offer advanced writing instruction that allows them to navigate writing, engage ethically with sources, learn distinct writing strategies, and set themselves up for success as writers.
This semester's featured workshops included "Introduction and Crash Course in Key Writing Strategies for Writing Success" with Dana Driscoll (Writing Center director, professor of English), "Getting it All Organized with EndNote and Other Note-Taking Apps" with Theresa McDevitt of the IUP Libraries, "Mastering Your Literature Review" with Andrew Yim (assistant director of the Jones White Writing Center and Composition and Applied Linguistics doctoral student), "Beyond Summary: Source Synthesis and Voice Workshop" with Driscoll, and "Plagiarism, iThenticate, and APA style" with Jun Akiyoshi (Writing Center tutor and Composition and Applied Linguistics doctoral candidate). 
In addition to our five workshops, attendees were able to schedule tutorials with writing center tutors, the Applied Research Lab, the Thesis and Dissertation Office, and the IUP libraries. Students could also participate in the Silent Writing Room, where they could work directly on their thesis or dissertation in the quiet company of others.
The Writing Center's Boot Camps are one of several services we offer graduate students, along with ongoing tutoring, Graduate Writing Groups, Graduate Editing Services, and a variety of workshops and resources.
Partners for the event included the IUP Libraries, Thesis and Dissertation Office, and Applied Research Lab.
Our Thesis and Dissertation Writing Boot Camps support IUP's enhanced focus on doctoral education, support student success, and provide interdisciplinary programming in line with IUP's NextGen initiative.