The Jones White Writing Center is pleased to announce that their International Tutor Training Program Certification through the College Reading and Learning Association has been renewed for another three years.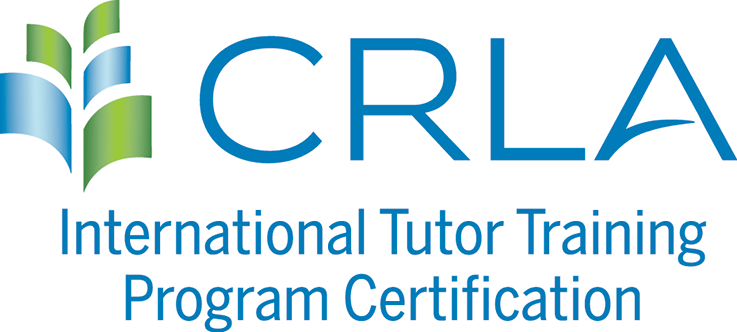 CRLA is an internationally recognized professional organization focusing on the fields of reading, learning assistance, developmental education, tutoring, and peer educating at the college/adult level.  The Jones White Writing Center's Tutor Education Program has been approved for Level I and II certifications; tutors who have obtained these certifications understand the pedagogical strategies and roles of mentoring, tutoring, and teaching.  Level I certification includes 10 hours of professional development, observations, reflections, and 25 hours of direct experience tutoring. Level II certification includes 10 hours of professional development in advanced areas, additional observation and reflection on tutoring practice, and the completion of a tutoring project that benefits the greater IUP community. 
All tutors within the Jones White Writing Center will have obtained their Level I certification by the conclusion of their first year of tutoring with the Writing Center, and over 75 percent of our returning tutors pursue the Level II: Master Tutor certification.
Our tutor training includes: 
Fostering diversity and promoting anti-racism
Tutoring across the disciplines including for STEM, arts and humanities, professional fields, and social sciences
Working with diverse students including multilingual writers and developmental writers
Tutoring to support retention and student success
Supporting students' writing and literacy over time 
Here is more information about the CRLA International Tutoring Certificate.