Here are helpful tips regarding registration via MyIUP.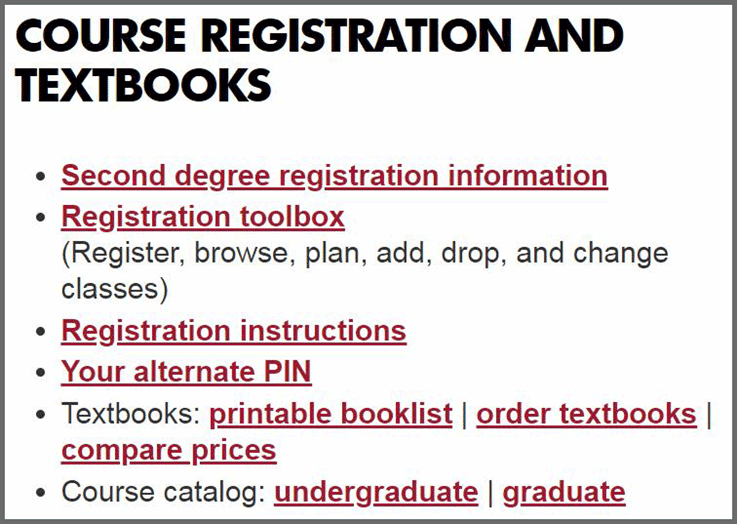 On the Academics screen you will see the following box:
Select Registration toolbox.
The following menu will appear:

You can get course information in either the Register for Classes or Browse Classes links, including number of seats remaining and CRNs for courses (after a course closes, it will no longer appear on these links). You can also view course descriptions and prerequisites for a course by clicking on the course.
Registering for Closed Courses
To register for a closed course (after you have been granted a closed section override):
Look up CRN number on the University-wide Class Schedule (see first box on page) or in the PermitOverride section, according to Override Information section below.

Go to Register for Classes.

Register for the class by typing the CRN number into the Enter CRNs section.

Review schedule to verify that the course has been added to your schedule.
Alternate PIN Numbers
Students must see their advisor in order to receive their Alternate PIN Number before registering for classes. Once a student receives their Alternate PIN Number from their advisor and has begun the registration process, they can view their Alternate PIN Number on the Your Alternate PIN link.
Override Information
Students can select the Prepare for Registration link. Overrides that have been entered can be found under the Permit Override heading on the Registration Status screen. Be sure to register for courses for which you have received an override as quickly as possible (within 48 hours).
If you have questions or problems, please stop in 203 Davis Hall for assistance.