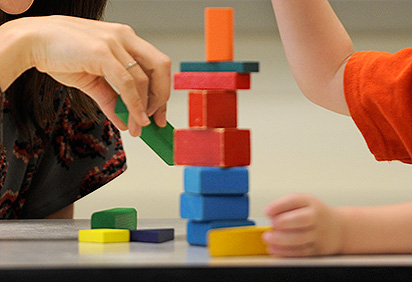 Expand Your Career Prospects and Salary Range
Chances are you are already either a teacher, work with people with disabilities, or want to get your master's so you can begin working as a speech pathologist. Your reasons for getting your master's or certification are practical—you want to expand your career prospects and in the process be in the position to increase your salary.
Your Career Options with This Master's Degree are Broad
With an MEd in Education of Exceptional Persons and/or a certification in special education, you can pursue careers in schools, community agencies, mental health facilities, and group homes, such as:
Special education teacher
Trainer of professionals who work with those with special needs
Administrator
Early/pre-K to 12 teacher
Exceptional student education (ESE) teacher for:

High-incidence disabilities: resource and/or inclusion
Low-incidence disabilities: sensory, developmental, and/or multiple/severe disabilities

Teacher/specialist in emotional or behavioral disorders
Teacher/specialist in autism spectrum disorders
With an MS in Speech-Language Pathology, qualified, certified, and licensed to become a speech-language pathologist.