The Social Equity and Title IX Office is pleased to host Anouar Rahmani, journalist, author, and law expert from Algeria, on Wednesday, October 12, 2022. Rahmani advocates for individual freedoms and freedom of speech. He is an Artist Protection Fund Fellow in residence at Carnegie Mellon University's Department of Modern Languages and the City of Asylum–Pittsburgh.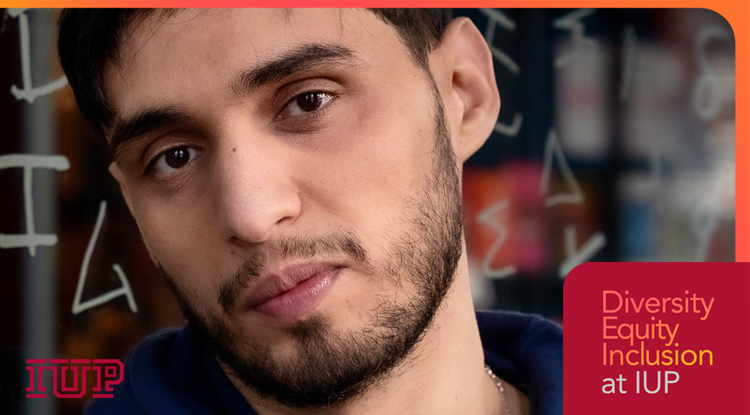 Rahmani holds a license in public law and a master's degree in state and institutional law from the University of Morsli Abdallah. During the 2019 Algerian Revolution, he composed a new model for the Algerian constitution. He is the author of four novels in Arabic, including Hallucinations of Jibril and What God is Hiding from Us.
Through his creative writing, journalism, and activism, Rahmani advocates for all individual freedoms, environmental rights, and the rights of minorities, women, and the LGBTQIA+ community. In 2015, he was the first person to publicly demand same-sex marriage in Algeria.
Rahmani will present to the IUP community at 4:00 p.m. in Leonard Hall, room 225. Attendance vouchers will be available. He will also be available for an informal meet and greet during the Common Hour (11:10 a.m. to 12:20 p.m.) in the Folger Student Center and will visit various classrooms that afternoon. Email social-equity@iup.edu for further information.