State Employee Combined Appeal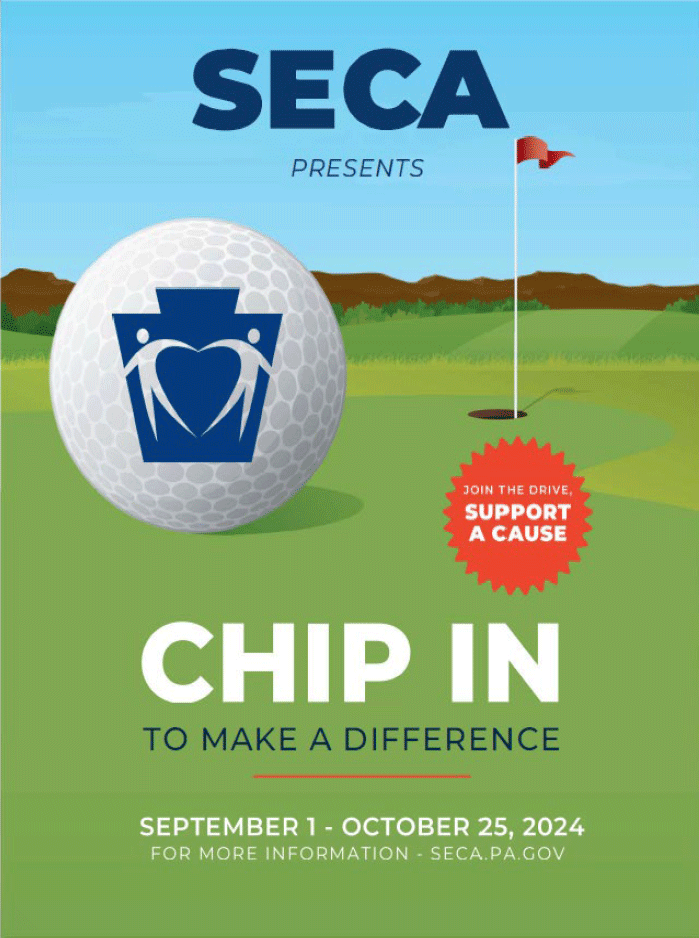 "Lights, Camera, Give"
Come together as a team to pledge to your favorite charities.
Over 40 years ago, the seeds of the State Employee Combined Appeal were planted with a vision of helping others through workplace giving. SECA continues to endure because of caring Commonwealth of Pennsylvania employees like you.
The 2022 SECA campaign kicked off September 1 and runs through October 28, 2022. Again this year, IUP employees can make a pledge via the ESS employee portal. 
The theme of this year's campaign is "Lights, Camera, Give," encouraging all of us to come together as a team and with a winning spirit to raise funds for those in need. We all have different reasons for giving and causes we care deeply about. With approximately 1,000 charities from which to choose, you can easily find organizations whose missions align with your personal values serving local, regional, national, and global needs and causes. There are also flexible giving options to make donating affordable and convenient.
Chris Noah, chief marketing officer, is the chair of this year's SECA campaign at IUP.
General information about SECA and information on participating agencies and methods to pledge can be found at the SECA website and through the following links:
How Do I Give?
SECA provides several ways to make a tax-deductible contribution to the charity(ies) of your choice: payroll deduction, check, money order, or credit card.
Why Give through SECA?
Supporting charities through payroll deduction makes giving easier and less painful. 
SECA Resource Guide
Resource guide for the SECA campaign. (pdf)
SECA Pledge Form
Employees may make a pledge to the State Employees Combined Appeal by using this form. (pdf)