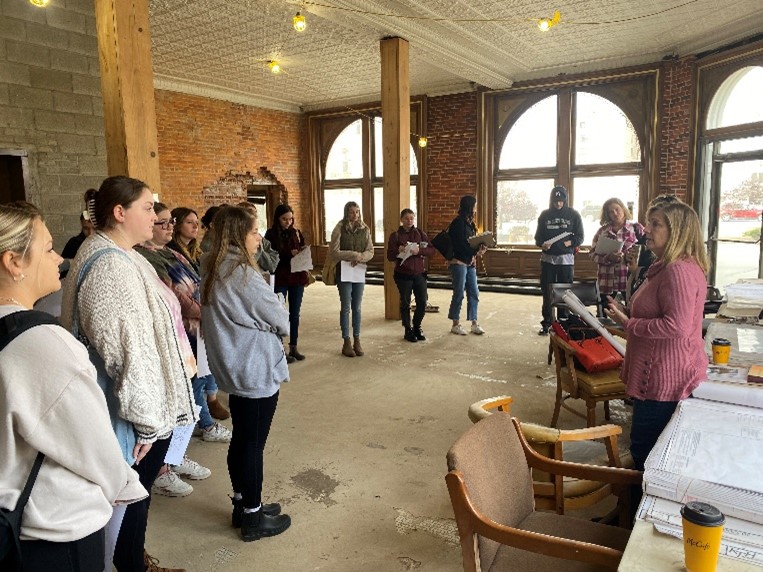 Interior design majors from IUP were provided a local experiential learning opportunity thanks to the Duffell family. Students toured and measured the first floor of the Shadow Hotel at the Pantall Building along with speaking with the building owners. 
Students developed a concept-based design solution for the furniture layout, lighting, and overall finish proposals for the restaurant, bar, and host area. The learning experience culminated with group presentations to the owners. 
A big thanks to Karen and Jerry for helping IUP students get a great "real-world" learning experience.