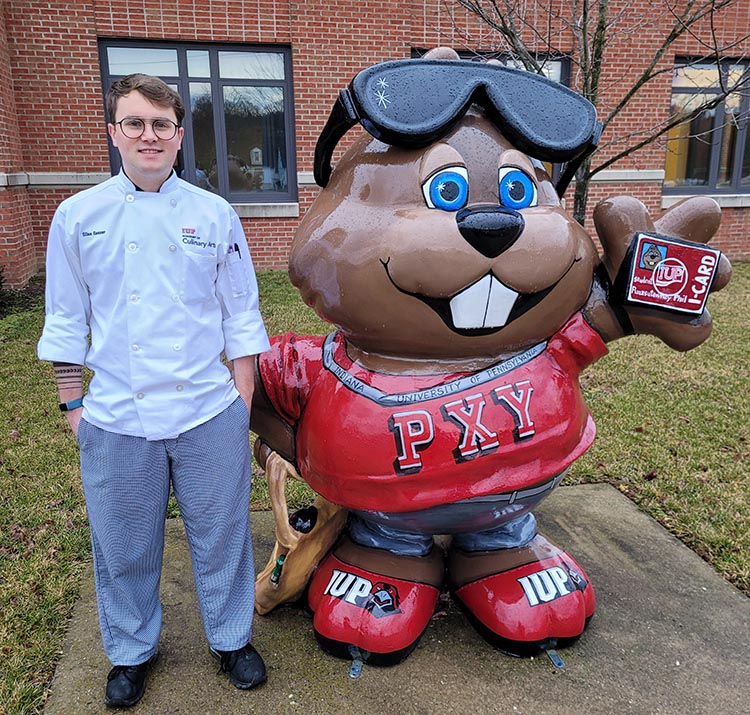 Silas Gesser, an IUP Academy of Culinary Arts second-year baking student, is the recipient of the 2022–23 IUP Punxsutawney Essay Scholarship for his essay titled, "Respect, Effect, and Grace: Influence."
This year's essay contest participants were encouraged to write an essay on what it means to be influential and/or a mentor in the new era of social media influencers. Participants were encouraged to consider the traits that make a person influential as well as if a person can be both influential and a mentor to use as a guide for their reflection.
Silas focused his essay on the different areas he felt defined influence, which are respect, effect, and grace. He concluded his essay by saying, "Though influence may mean many things, and could be defined in many ways; respect, effect, and grace are some of the beginning roots of truly being an influential individual. In the end, every person has a different experience and example of influential people in their lives, whether good, bad, or ugly." 
Silas was awarded a $1,000 scholarship toward his spring 2023 semester. Silas is a 2020 graduate of Gettysburg Area High School in Gettysburg, Pennsylvania.