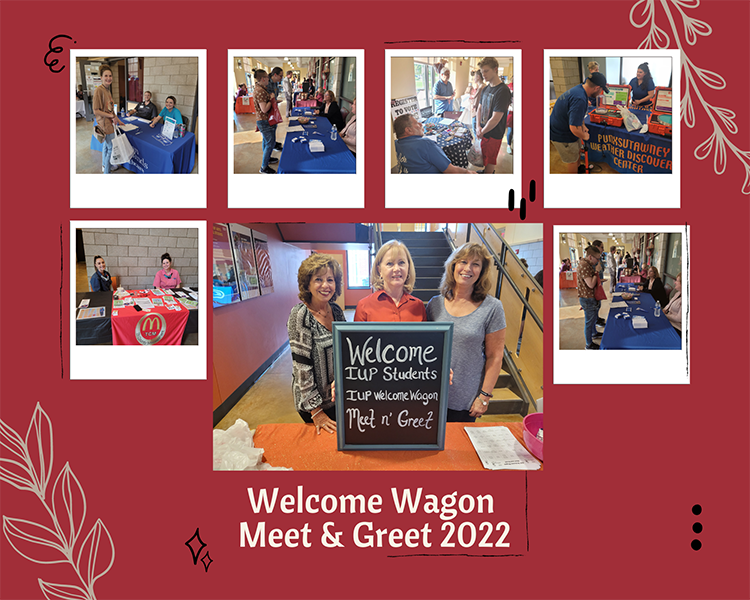 The Punxsutawney Welcome Wagon organization hosted its annual Meet & Greet for IUP Punxsutawney students on Wednesday, September 14, 2022. 
The Welcome Wagon is a community-run organization that gives back to IUP Punxsutawney students with a variety of events throughout the year. 
The annual Meet & Greet is one of the events the group sponsors each year that brings community organizations to campus to meet the students. This year's event brought in 33 organizations which included churches, local businesses, healthcare, counseling services, banks, the Punxsutawney Community Center, and even Punxsutawney Phil himself! Each group provided information as well as a "goodie" to add to the student's bag.
The event is a great opportunity for students to learn about what their community offers and even find ways to give back through volunteering opportunities. 
Check out our Facebook page to see more pictures from the event!