Welcome to College: Parent/Guardian Edition
Posted on 3/24/22 2:54 PM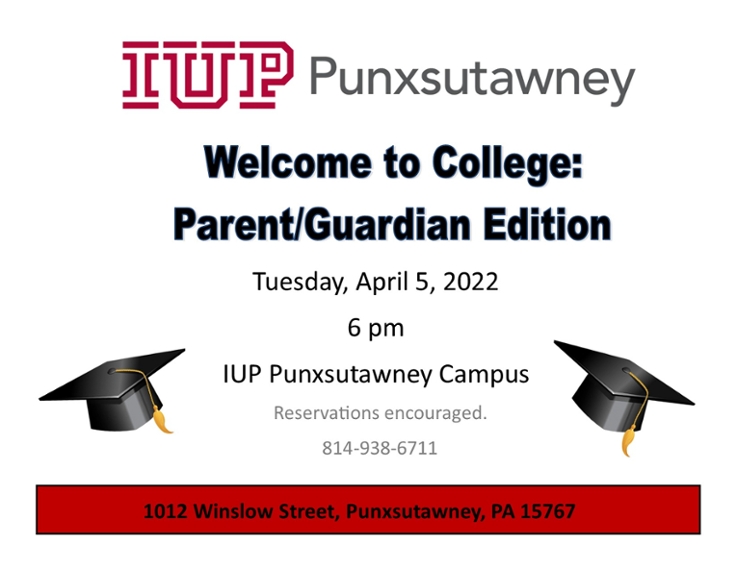 IUP Punxsutawney campus is hosting a "Welcome to College: Parent/Guardian Edition" event on Tuesday, April 5, at 6:00 p.m. 
This event is for parents/guardians of college-age students. There are many helpful things that parents/guardians should know before their child heads to college. It isn't always about knowing all the answers, but knowing what questions to ask.
This program at IUP Punxsutawney will help you become a more informed parent. The program is open to all parents regardless of what college or university your child may be attending.
The program will include basic information on:
Student privacy laws
Financial aid
Academic advising/major selection
Terminology of higher education
And more…
Reservations are not required but are encouraged. Call 814-938-6711 to register or email mysti@iup.edu.