Barr, IUP Punxsutawney Student, Scholarship Winner
Posted on 1/25/22 8:33 AM
Madison Barr, an IUP Punxsutawney student, is the winner of the 2021–22 IUP at Punxsutawney Essay Scholarship for her essay on "Experiencing Personal Growth During a Pandemic."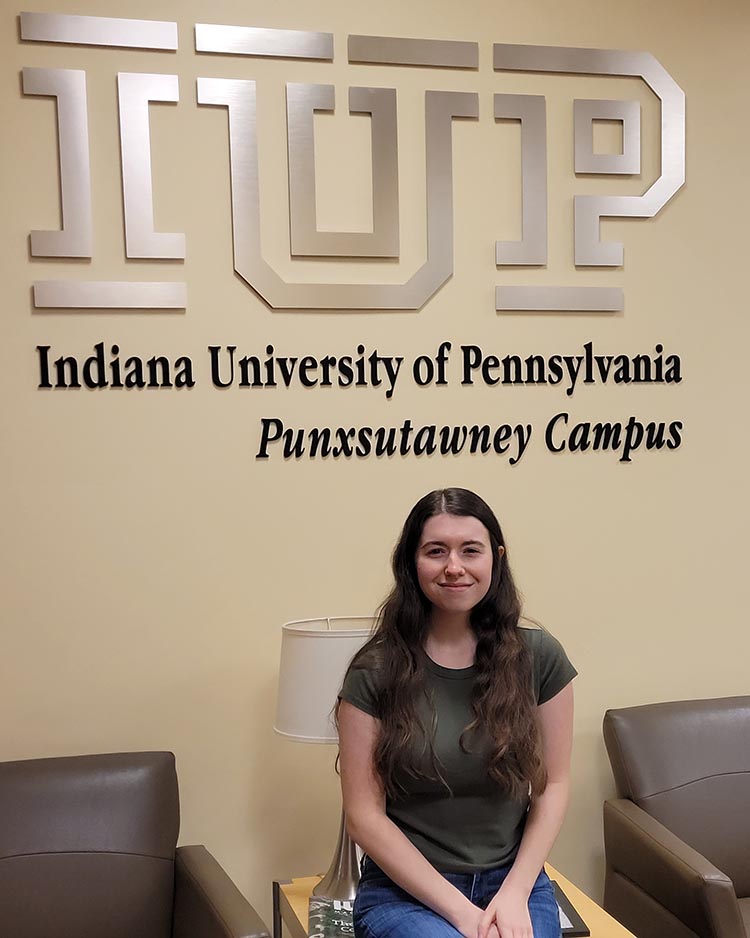 IUP prides itself as a good place to let your perspective grow and to gain personal growth.
This year, essay contest participants were to write an essay on how a global pandemic impacted their lives. They were encouraged to reflect on a silver lining that may have come out of the experience or how they were able to find resilience in adversity.
Madison noted, "I learned to be a fighter. All of my classmates did. Everything we wanted our senior year, we fought for. … As the world has started to open up, the confidence I found has stayed with me. It's improved the way I present myself to others and navigate the world. I'm proud of the person I have become in these troubling times, and I am beyond excited to see what the future holds."
Madison was awarded a $1,000 scholarship toward her spring 2022 semester. Madison is a 2021 high school graduate from Punxsutawney Area High School, Punxsutawney, Pa.