IUP Punxsutawney Hosts "Learning How Kane, PA Approaches Revitalization"
Posted on 11/4/21 2:04 PM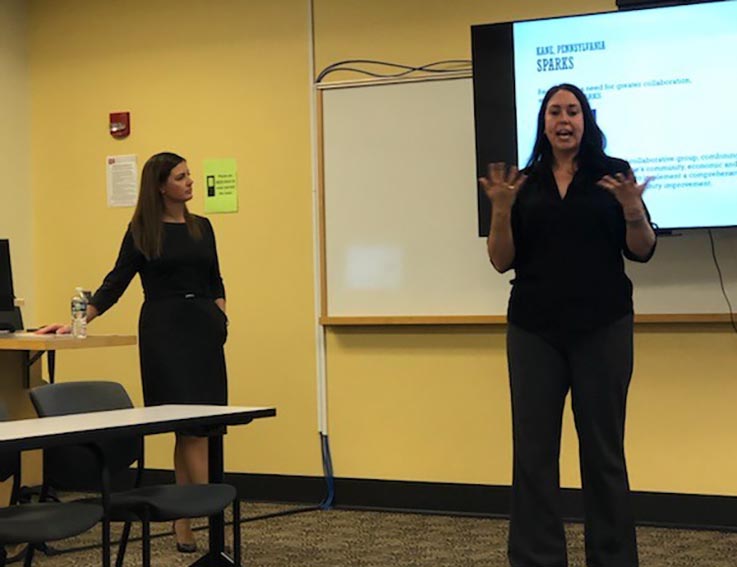 Fifteen Punxsutawney community leaders attended "Learning How Kane, PA Approaches Revitalization," facilitated by the Kane mayor and the director of the Kane Area Development Center, on Wednesday, November 3.
The program, hosted  by IUP Punxsutawney and the Punxsutawney Regional Development Corporation and conducted at the campus, was intended to highlight, describe, and inspire how in approximately five years Kane has experienced significant downtown revitalization. These advances all came through collaborations and multiple small projects rather than waiting for a single, large business to transform their rural community. 
The program produced great discussions and new energy in efforts to improve Punxsutawney.