Procurement Services
The mission of Procurement Services is to provide for the acquisition of equipment, supplies, and services required for the operation of the university with the objective that the items will be available at the proper time, location, quality, and price consistent with the needs of the requester.
Procurement Services personnel are morally and legally obligated to seek and purchase all materials and services at the lowest possible price in conjunction with the service, quality, and delivery expected. Procurement Services personnel are committed to providing the best possible service in the most efficient manner possible. Procurement Services is here to serve our university customers.
Procurement Services is part of the Supply Chain Management at Indiana University of Pennsylvania and works in conjunction with Central Stores.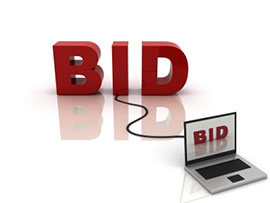 IUP Procurement Services utilizes e-bid for bids, request for quotes, and request for proposals. Suppliers are encouraged to register online. When bid opportunities are posted to the e-bid system by Procurement Services, registered suppliers will be notified and given the opportunity to bid online. An additional benefit to registering is that the supplier may also receive bid opportunities for needs posted by other Pennsylvania State System of Higher Education schools. There is no cost for the supplier to register.
Suppliers doing business with IUP can find policies affecting Affirmative Action, Statement of Nondiscrimination, and Sexual Harassment on IUP's Human Resources website.
News
There are currently no posts to display. Please check again soon!