Don't Forget to Spring Forward this Sunday
It's almost time to spring forward. Daylight savings time begins at 2:00 a.m. on Sunday, March 14, 2021.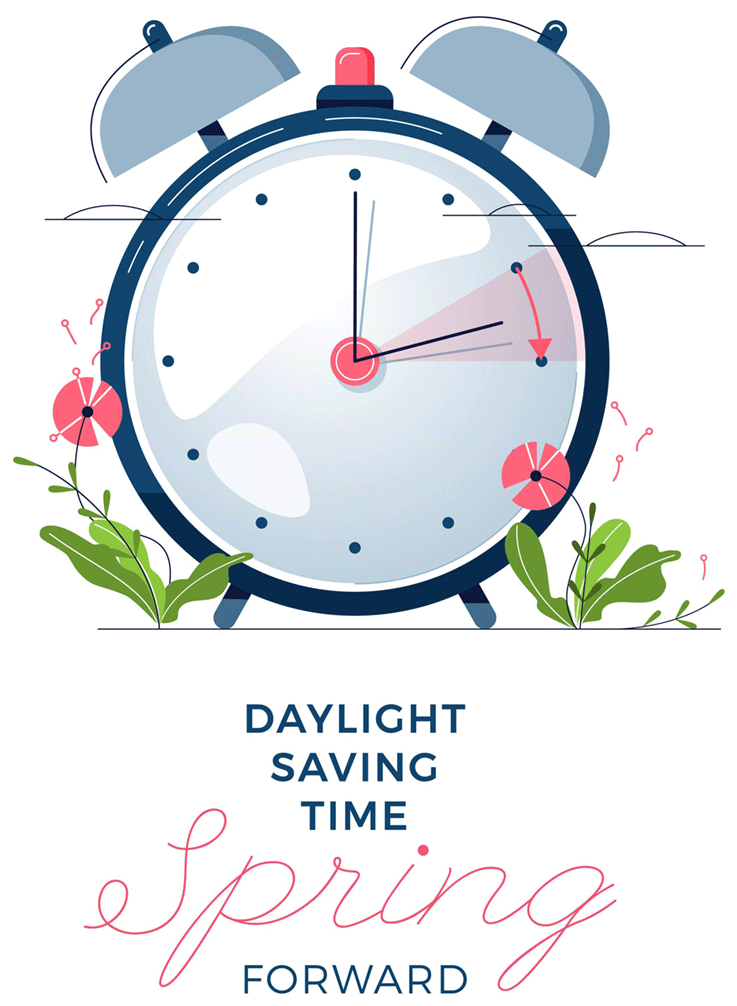 Spring into action during daylight saving time! After setting your clocks forward an hour this weekend, check off a few items from the list below to stay ahead of emergencies.
Change smoke alarm batteries
Refresh your emergency kit's perishable items, such as food, medicine, and batteries
Update emergency contacts
Update and practice your home evacuation plan
This message is brought to you by the IUP Emergency Management Office.