Undergraduate Program in Pan-African Studies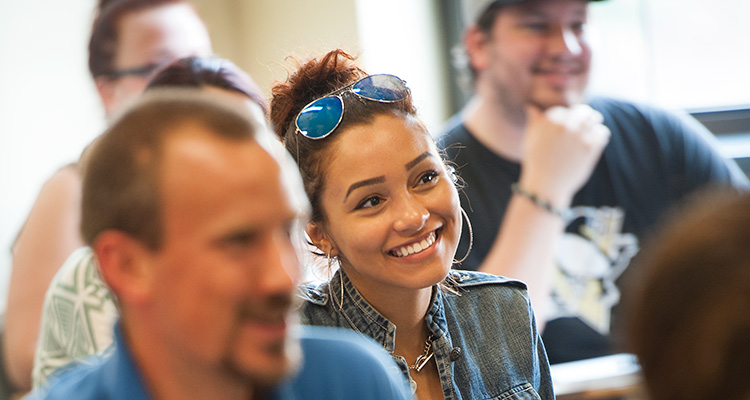 Pan-African Studies Bridge Cultural Divides
Pan-African Studies is a multidisciplinary field that explores the cultures, contributions, and challenges of people of African descent around the world. Awareness of Pan-African issues expands your worldview and enhances your professional preparation, whatever your field.
Why Add a Pan-African Studies Minor?
A minor in Pan-African Studies at IUP is an excellent addition to any major. Not only does the minor make you more sensitive to diverse experiences and perspectives, it also helps you gain insight into the way the world works and how it can change. Employers are seeking people with such a global, multicultural, and innovative outlook.
The Pan-African Studies minor can be completed through coursework, internships, and/or study abroad opportunities. What you learn through these academic experiences may inspire you to pursue further study or travel, civic engagement, or professional development.
Careers
A Pan-African minor is a valuable asset to government agencies, educational institutions, and any business that serves and assists a diverse community. Employment may be found in various fields:
History
English
Economics
Religious Studies
Sociology
Anthropology
Geography
International Relations
Education
Administration
Management
Business
Politics
Law
Social services
Communications
Why Study Africa If You Are a Business or Economics Major?
Africa's economy is growing faster than that of any other continent, according to the African Development Bank. This growth is driven largely by the private sector.
Corporations and governments around the world are looking for those who understand the needs and motives of Africa's diverse nations and peoples. A minor in Pan-African Studies can complement a major in business or economics, preparing you to participate in many entrepreneurial opportunities.
Graduate Studies
You can use your knowledge of Africa and its culture to pursue graduate programs in African, African American, and African Diaspora studies.