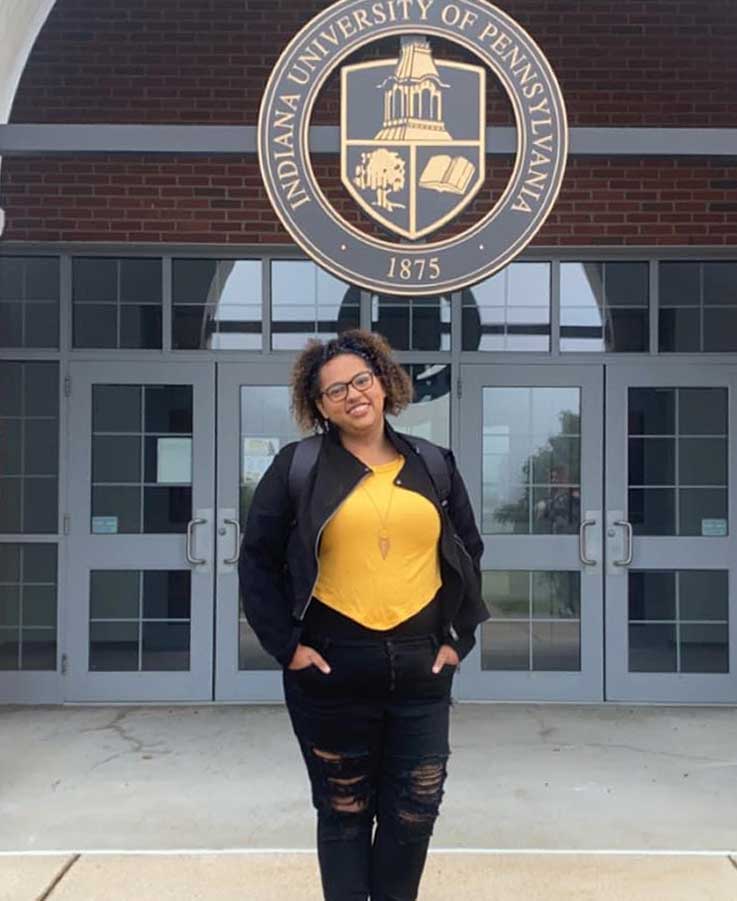 Alexis Simmons, an IUP at Northpointe freshman student majoring in human development and family science, is the recipient of the 2022–23 IUP Northpointe Essay Scholarship for her essay on "The Influence Around Us."
For this year's essay, contest participants were encouraged to write an essay on what it means to be influential and/or a mentor in the new era of social media influencers. Participants were encouraged to consider the traits that make a person influential as well as if a person can be both influential and a mentor to use as a guide for their reflection.
Alexis completed her essay by stating, "In conclusion, to be influential is to want to see better in the world and to understand that you have to start with yourself. To be influenced is to see someone else's hard work and to want that for yourself no matter the work that comes with it. I can't just want the world to be better, I have to start to make the change myself. To quote Michael Jackson 'I'm starting with the man in the mirror'."
Alexis was awarded a $1,000 scholarship toward her spring 2023 semester. Alexis is a 2022 Armstrong Junior/Senior High School graduate from Kittanning, Pennsylvania.