IUP's Respiratory Care Program Celebrates 2021 Respiratory Care Week
Posted on 10/28/21 12:46 PM
In honor of the 2021 Respiratory Care Week (October 24–30) the IUP Respiratory Care faculty, in conjunction with the  IUP Northpointe staff, hosted Happy Donut Monday, Halloween Party Wednesday, and Bagel Break Thursday to commemorate this special week for the Respiratory Care profession.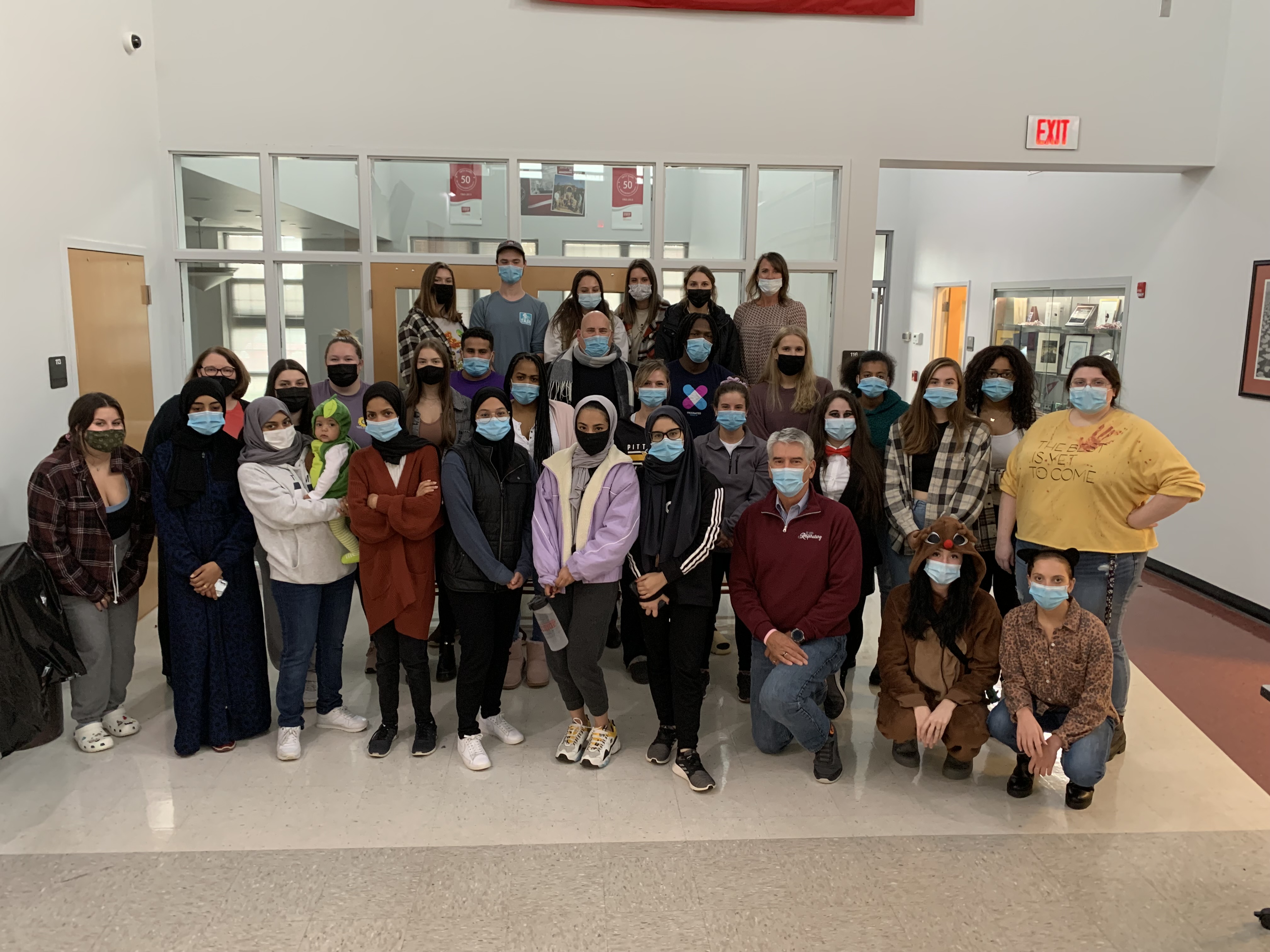 During the Halloween party on October 27 was the sixth annual IUP Northpointe Jack O'Lantern Carving Contest. We had eight teams participate in this year's event. Congratulations to Eva Lumadue, Laiken Goodrich, MacKenzie Lockhart, and Marissa Kluska, the first-place team, who each won some IUP swag of their choice.  The second-place team in the Jack O'Lantern Carving Contest was Sadeem Almarshood, Esraa Al Ramadhan, and Ayat Alsanawi.  In third place was Bader Alanazi, Laura Rearick, Allison Hanz and Emma Williams. Great job to all who participated! 
According to the US Bureau of Labor Statistics, respiratory therapists interview and examine patients with breathing or cardiopulmonary disorders. From chronic respiratory diseases, such as asthma or emphysema, to acute conditions, such as premature babies with underdeveloped lung or adults with heart attacks, respiratory therapists are on the front lines to treat people with breathing problems, which is really the core issue with the pandemic. Their essential role of treating breathing ailments and mastery of the ventilator has brought them a new level of recognition for what has been an unfamiliar job.
The IUP Respiratory Care program is accredited by the Commission on Accreditation for Respiratory Care.