Quest for the Best, a tax-exempt organization, has provided $66,700 for scholarships for students at Indiana University of Pennsylvania's Criminal Justice Training Center who are studying to become municipal police officers.
Since its opening in 1975, IUP's Criminal Justice Training Center has graduated more than 5,000 cadets. The center is certified by the Municipal Police Officers' Education and Training Commission to provide Act 120 training. Currently, more than 98 percent of graduates from the Center are hired as officers in cities, boroughs, townships, and municipalities across Pennsylvania.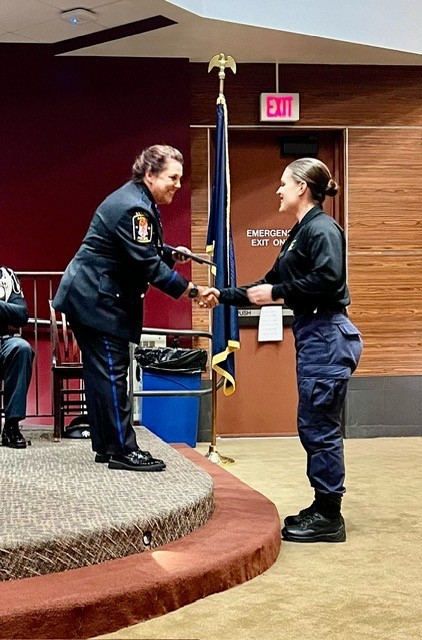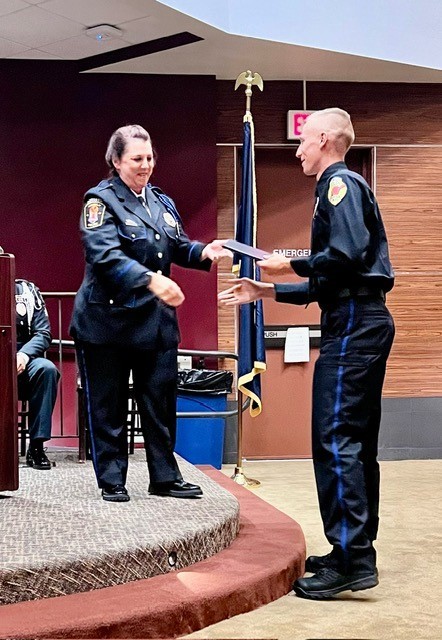 In addition to the Center in Indiana, training also is offered in California, PA, and in Moon Township at Robert Morris University. The Center is part of IUP's College of Health and Human Services.
In addition to the Act 120 course for new officers, the Center also provides mandatory trainings (Act 180) for current Pennsylvania police officers and voluntary and specialized programs, including Act 67 training for School Security Personnel, Act 235 Lethal Weapons Security Guard Training, Municipal Police General and EVOC Instructor training, and Municipal Police Field Training Officer training.
This is the first time the IUP Center has been selected by Quest for the Best for funding.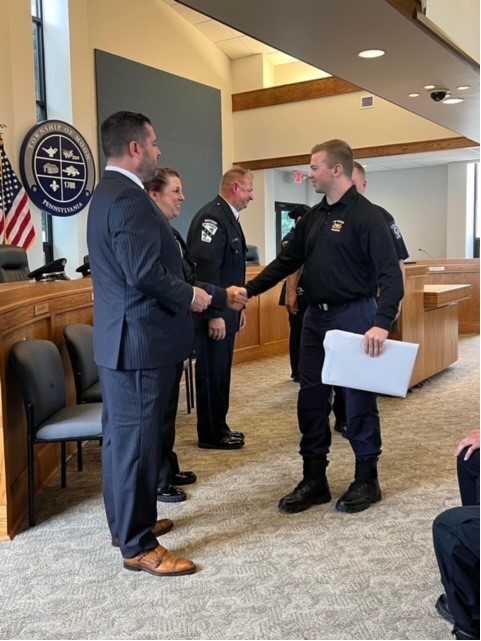 "IUP is honored and grateful for the Foundation's funding, and for its recognition of the excellence of our Criminal Justice Training program," IUP Provost and Vice President for Academic Affairs Lara Luetkehans said. "We continue to be proud of the role that IUP's Center plays in addressing the need for qualified, well-trained, community-minded (or service-oriented) police officers for our commonwealth and our nation, and this funding will help even more students complete the program," she said.
IUP's Center is the first and only municipal police training center in Pennsylvania to achieve national accreditation by the Commission on Accreditation for Law Enforcement Agencies, Inc. in the Public Safety Training Academy Accreditation program.
The funding supports up to four students each year by providing half of the municipal police training tuition cost. The first scholarships were awarded in June 2023; scholarships will continue through June 2027. Students are selected for the scholarship by the director of the Center, based on student academic performance and financial need.
The 2023 scholarship recipients are Cameron Cooper, Andreana Malcotti, and Timothy Troy. Cooper is from Johnstown and was hired by Richland Township Police Department, Malcotti is from Indiana and was hired by the City of Altoona Police Department, and Troy is from Shaler and was recently hired by the Plum Borough Police Department.
Quest for the Best, based in Wayne, Pa., strives for a better tomorrow by providing funds and or services to those who are committed to strengthening the common good of mankind.
"IUP's Criminal Justice Training Center is very proud of its reputation for excellence, and we appreciate Quest for the Best's confidence in our program and in our students," IUP Criminal Justice Training Center Director Marcia Cole said. "We also appreciate the work of Christina Koren, IUP director of Strategic Partnerships, to identify and apply for this funding opportunity. It will continue to make a significant difference in the lives of our students," she said.
The IUP Center prepares future law enforcement officers through intense academic and practical training and by using a values-based approach, focusing on integrity, generosity, and moral courage. Act 120 training is offered on both a full- and part-time schedule; the full-time program can be completed in 22 weeks; the part-time program can be completed in about 49 weeks.