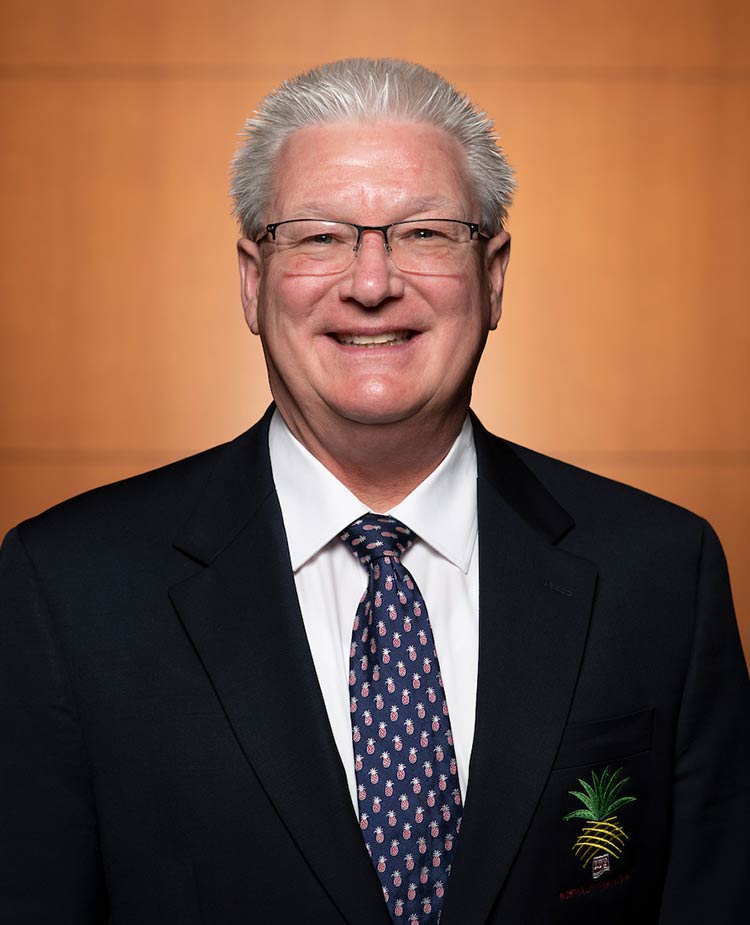 Stephen Shiring, a professor in the Management Department, says one of the best things about his job is helping students land their dream job in the hospitality industry. It happens a lot for students in IUP's Hotel, Restaurant, Tourism, and Event Management program. Learn more about him in this week's installment of Meet Our Faculty.
What is it about the hospitality field that initially drew you in—and ultimately keeps you interested?
From an early age, I always loved cooking. My grandmother and mother were excellent cooks. My first job was in a family-owned restaurant, washing dishes.
I love the hospitality field. It is a people-oriented service industry. I have managed restaurants, been an off-premise caterer for 10 years, and been a food broker for five years working in the supply chain. Each position in this dynamic industry revolves around networking and people-to-people relationships. In hospitality, we serve others. The entire experience makes people happy.
In the hospitality industry, providing exceptional service, delicious food, and beverages may not have changed since the beginning of time, but the application of emerging technology, entrepreneurial spirit, individual passion, and hard work continues to drive innovation in the industry. I love this industry because of it.
What do you enjoy most about teaching hospitality?
I enjoy helping students fulfill their career dreams. It is a pleasure seeing our graduates begin their professional careers stepping into the job they sought, very well prepared from our curriculum—which is hands-on—and seeing them mature and grow within the industry.
Our alumni are very successful entrepreneurs, hotel managers, event planners, caterers, and within all service segments of the industry. As a result, our program carries a strongly respected reputation, and the IUP brand is recognized regionally, nationally, and internationally. We are the premier hospitality management program in the State System, with roots at IUP since 1916. We were recently ranked ninth in the country by Study.com, and we are the only school in Pennsylvania to be ranked.
What advice would you give students about how to succeed in college?
Network with, and seek guidance from, our alumni.
Always learn from your current job to prepare for the next.
Try to do jobs that you may have no experience or skill in—and learn from these unique experiences new skills to make you unique.
Stretch your comfort zone.
Learn as much as possible outside of the classroom.
Be involved throughout your IUP career.