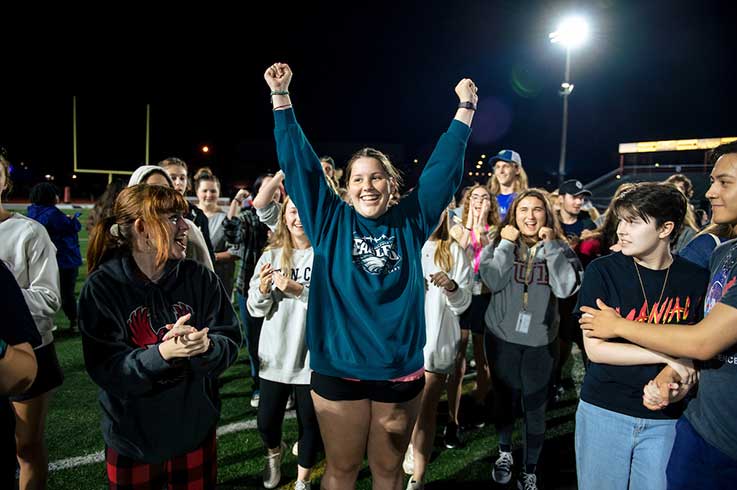 "We are grateful for the difference you make every day in the lives of our students through your good work," said Tonya Patterson, assistant director of Advancement Services and Annual Giving. "Participating in the Hawks Helping Hawks campaign gives you the chance to advocate for student success in another way. IUP students will benefit greatly from your generosity, and we thank you for your consideration."
The Office of Annual Giving extends sincere thanks to all the dedicated volunteers who helped with the drive and to everyone who has already made a gift. Volunteers and donors are invited to the Hawks Helping Hawks Victory Reception on Wednesday, April 5, between 3:30 p.m. and 4:30 p.m. in the Blue Room of Sutton Hall. Remarks will begin at 4:00 p.m.
Make a gift today. If you have questions, please contact the Office of Annual Giving at iup-giving@iup.edu or 724-357-5555.