Funding to be Used for Data Analytics, Geospatial Intelligence, AI, Robotics, STEAMSHOP Initiatives
Indiana University of Pennsylvania has been approved for a $1-million project as part of the Southwestern Pennsylvania New Economy Collaborative $62.7-million federal Build Back Better Regional Challenge grant awarded by the US Economic Development Administration.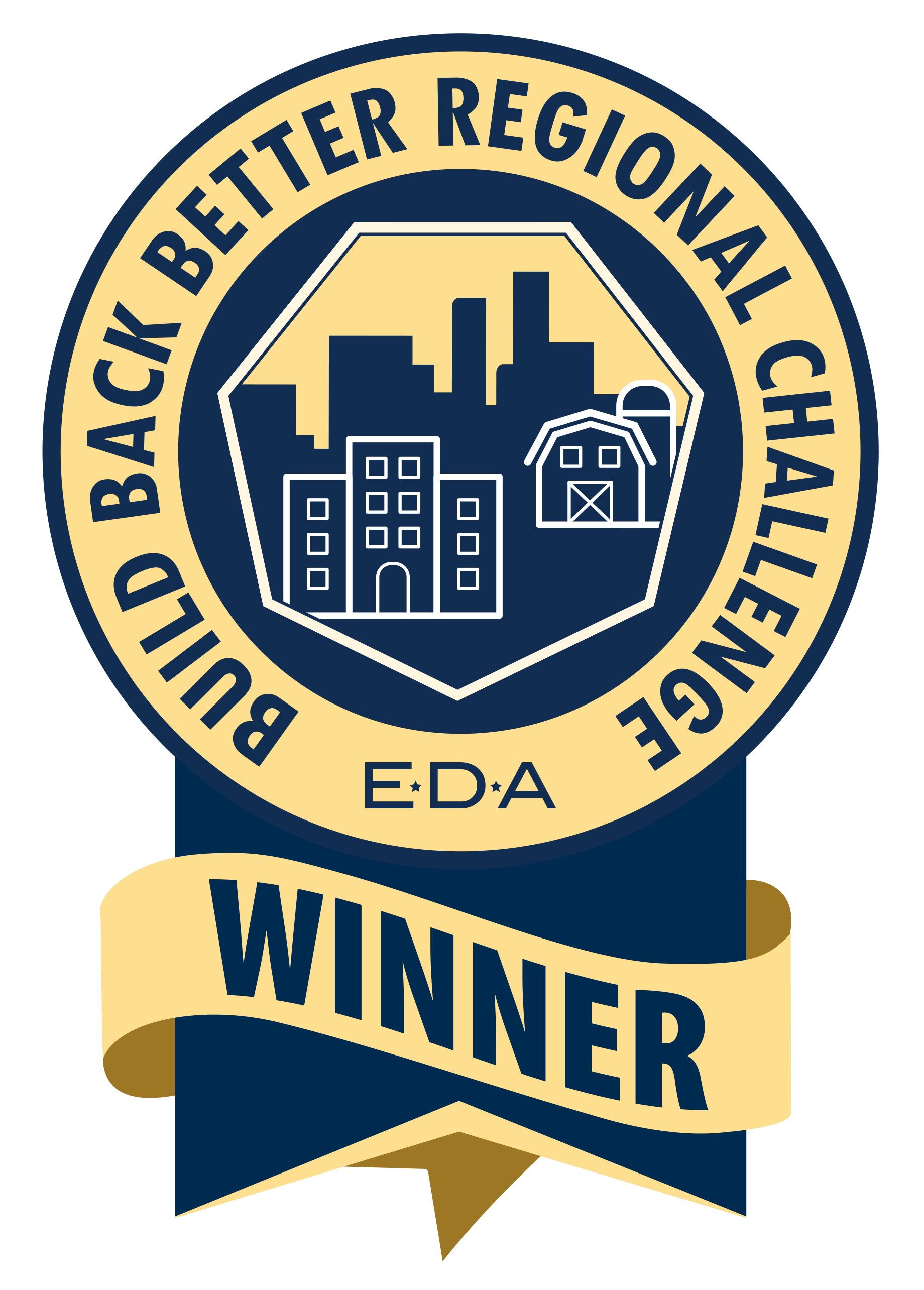 The Challenge Grant award was announced on September 2 by the Collaborative, which includes the 11-county region of Allegheny, Armstrong, Beaver, Butler, Cambria, Fayette, Greene, Indiana, Lawrence, Washington, and Westmoreland.
IUP is proud to be part of this important and exciting workforce development initiative, and to expand our presence, partnerships, and impact in the Pittsburgh region, IUP President Michael Driscoll said.
"This initiative builds on IUP's strengths in STEAM (science, technology, engineering, arts, and mathematics), including our expertise in connecting data analytics and applied research in worker safety, robotics, and in geospatial data and open pathways for regional workforce training," he said. "IUP remains committed to programs and opportunities to advance the skills of the workforce for both current and future industry needs."
According to the Collaborative, the projects that will be funded by the Build Back Better grant are deeply interconnected and rely on each other to ensure mutual success. The five projects that will receive funding are focused on adoption, upskilling infrastructure, and commercialization in the robotics sector.
"The IUP proposal is a university-wide collaboration, involving faculty from a number of departments in IUP's John J. and Char Kopchick College of Natural Sciences and Mathematics and the College of Arts and Humanities, the Division of University Advancement, the School of Graduate Studies and Research, and members of the IUP Research Institute," Driscoll said.
"IUP's Kopchick College of Natural Sciences and Mathematics maintains strong research and student training programs in computer sciences, safety sciences, environmental health, and geospatial/geological sciences," Hilliary Creely, dean of the School of Graduate Studies and Research, said.
"Together with IUP's new STEAMSHOP makerspace, which is a university-wide collaboration, our goal is to create an integrated research program in AI (artificial intelligence) that capitalizes on these strengths and develops key partnerships across campus and our community."
"With support from this grant opportunity, IUP's core AI research and teaching infrastructure can be solidified and expanded, allowing more students, particularly those from rural areas, to engage with these disciplines and be prepared for regional employment opportunities in a multitude of AI fields," Vice President for University Advancement Khatmeh Osseiran-Hanna said.
"IUP also joins the Collaborative in expressing our appreciation to the Biden administration, the US EDA, US Senator Bob Casey, and US representatives Mike Doyle and Connor Lamb for their support of the region," Driscoll said.
"We also continue to appreciate our local legislators, including Senator Joe Pittman, Representative Jim Struzzi, and Representative Brian Smith, and our community leaders, including Byron Stauffer, executive director of the Indiana County Office of Planning and Development," he said.
This funding will be used for four initiatives at IUP:
IUP Data Analytics/Computer Science AI platforms and resources: IUP will expand research capacity in AI and data analytical research through improvements to high-performance computing capabilities. This infrastructure will serve both the computing needs of current faculty conducting AI research and training and allow expansion into computer vision. This infrastructure will serve as the backbone pathway to connect with and serve several other applied research programs across campus.

IUP Safety Science AI and Robotic Research: The Department of Safety Sciences offers an interdisciplinary research program focused on pivotal areas including both short-term and long-term AI and robotic research (including workplace functions such as material handling, employee health and safety, severe injury and fatality prevention, data collection, and workplace productivity measurements), with necessary computing infrastructure.

IUP Geological-Geospatial Intelligence: The Department of Geography, Geology, Environment, and Planning provides robust training opportunities with remote sensing and mapping using unmanned aerial systems and expertise identifying and defining key security and geographical parameters with AI applications. These programs provide critical training, research and development, data collection, dissemination of findings, and workforce training.

IUP STEAMSHOP: A campus-wide initiative, STEAMSHOP transforms learning at IUP by empowering students from all backgrounds and preparations to actively engage with an interdisciplinary digital fabrication lab (makerspace) that applies high-impact practices in design thinking and science, technology, engineering, art, and mathematics (STEAM) education to attract a more diverse population and improve undergraduate persistence, retention, and career preparedness. A primary goal of STEAMSHOP is to enhance economic development and foster entrepreneurial interest in the region through the design and prototyping of solutions for real-world challenges and the creation of new small businesses. The technological, entrepreneurial, and leadership skills gained through participation in STEAMSHOP programming better prepares students for the rapidly evolving workforce.
IUP has a longstanding commitment to research on all levels and in all disciplines. In 2021, IUP was selected as one of only two public universities in Pennsylvania and one of only 93 public universities in the United States selected for the "High Research Activity" designation by the Carnegie Classification of Higher Institutions of Higher Education. Going forward, the Carnegie Foundation for the Advancement of Teaching and the American Council on Education (ACE) will be collaborating on the next incarnation of the Carnegie Classifications, and for the first time, overall administration of the Universal and Elective Classifications have been brought together in a single organizational home at ACE.