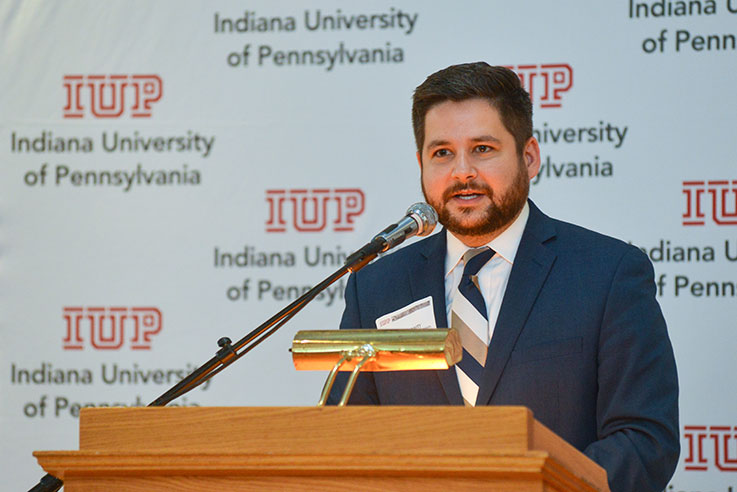 Pennsylvania Department of Education Acting Secretary Eric Hagarty visited Indiana University of Pennsylvania to discuss the importance of continued funding for higher education in the commonwealth.
"In order to prepare students for the skills they'll need in the future, we need to make strategic investments today," said Acting Secretary Hagarty. "Pennsylvania's state universities are training our commonwealth's future leaders, and the support we provide now will pay dividends in the years to come."
In his 2022–23 budget proposal, Governor Tom Wolf includes a $125-million increase in funding for higher education institutions, continuing his support for increasing postsecondary access and completion. The proposal also includes a $200-million investment in the Nellie Bly Scholarship Program. The program would help make obtaining a college education more attainable for thousands of students in Pennsylvania who pursue programs where the commonwealth's workforce needs are greatest, including education, healthcare, and public service. Students who take advantage of the program must stay in Pennsylvania to work for the same number of years that they received the scholarship benefit.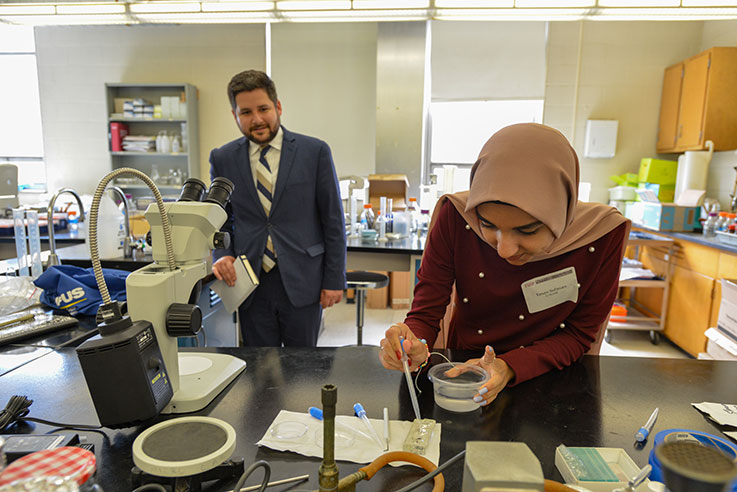 "IUP was honored to host the Secretary and very proud to showcase some of our outstanding students and faculty mentors who are part of the Undergraduate Summer Opportunity for Applying Research (U-SOAR) program, as well as our summer theater for youth program," IUP Provost and Vice President for Academic Affairs Lara Luetkehans said. "IUP is committed to balancing affordability with its commitment to academic excellence and to being a student-centered university."
In March 2022, IUP lowered its tuition by almost 20 percent for most students—by $1,854 a year— for Pennsylvania undergraduate students who take 15 credits per semester, effective fall 2022. This follows three years of frozen tuition and six years of frozen housing costs.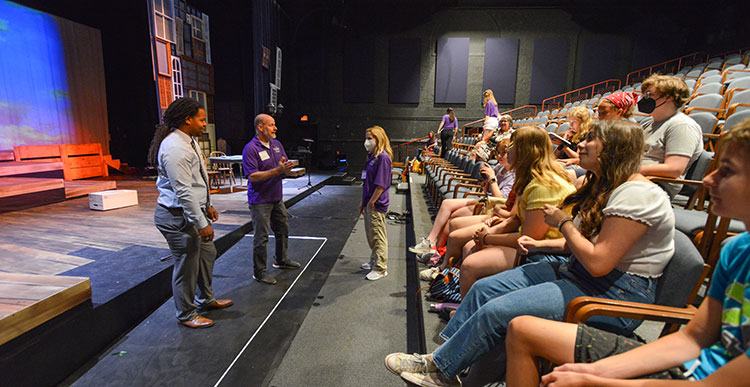 Founded in 1875, IUP is a research-based, teaching-focused, student-centered learning community. Close to 10,000 students are enrolled in traditional and nontraditional classroom experiences at the associate's, bachelor's, master's, and doctoral levels and at the IUP Academy of Culinary Arts, the Criminal Justice Training Center, and in paramedic and EMT programs. IUP students annually receive $16.4 million in IUP scholarships above state and federal aid, and 93 percent of fall 2021 first-year students received renewable merit scholarships. More than $2 million in housing scholarships have been awarded for fall 2021 and spring 2022.
For more information on the Pennsylvania Department of Education, please visit the PDE website or follow PDE on Facebook, Twitter, YouTube, or Pinterest.