IUP Research Appreciation Week Introducing New Program to Celebrate IUP, Indiana Regional Medical Center Collaboration and Rural Health
Indiana University of Pennsylvania will showcase research collaboration and cutting-edge student and faculty research and creative activities during Research Appreciation Week at IUP from April 4 to 8.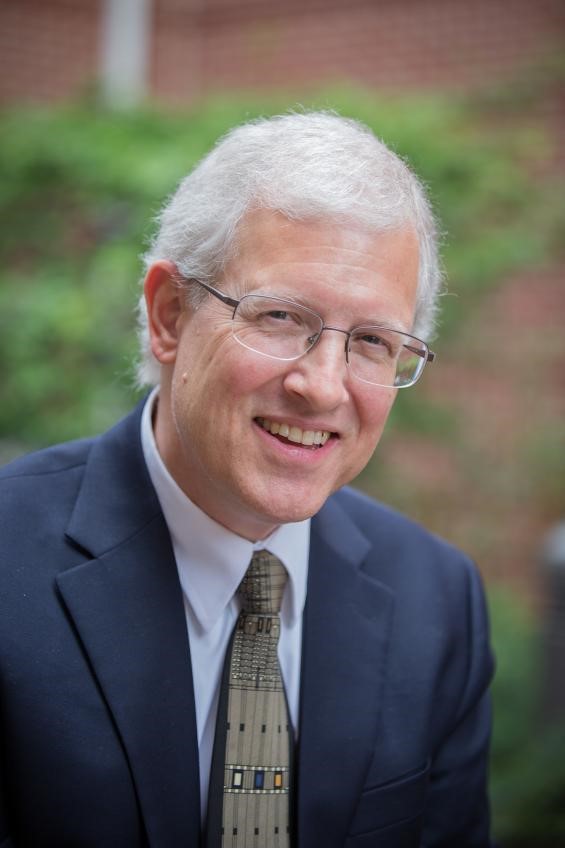 A new event for this year's celebration is IUP-Indiana Regional Medical Center (IRMC) Day on April 7. The event is an opportunity for professionals from IUP and IRMC and the surrounding community to network, learn from each other, and identify more opportunities to work together. The event features a keynote address by Randall Longenecker, a renowned rural health expert.
Research Appreciation Week spotlights the spirit of innovation and collaboration shared by all disciplines and recognizes the contributions that IUP original research and scholarship make to this region and to the world. IUP researchers received more than $11 million in research and sponsored activity funds for academic 2020-2021.
"While we shifted to virtual events due to the coronavirus pandemic for Research Appreciation Week in 2020 and 2021 and didn't miss a beat, it's wonderful to be back in person to celebrate some of the best of IUP student and faculty research expertise and creative arts," IUP Dean of Graduate Studies and Research Hilliary Creely said.
IUP-IRMC Day on April 7 has been established to celebrate the strong and growing collaboration between IUP and IRMC. The event, sponsored by the IUP/IRMC Health and Wellness Collaborative, will celebrate rural health and wellness at this first collaborative education, research, and awareness event.
The event is free and open to the community, but pre-registration is required online.
Randall Longenecker, Ohio University assistant dean, Rural and Underserved Programs, will offer the keynote address for the event: "How Partnerships Can Define Rural Health Care."
Longenecker, a professor of family medicine, is also the executive director of The RTT Collaborative, the associate project director of the Collaborative for Rural Primary Care Research, Education and Practice (Rural PREP), and is the central lead for the Rural Residency Planning and Development Technical Assistance Center (RRPD-TAC). Longenecker is an expert in rural health ethics and rural medical education. He has presented and published on the topics of rural medical education, research in rural health professions education, rural health care ethics, and curriculum design.
Welcoming remarks by IUP President Michael Driscoll and Steve Wolfe, president and CEO of IRMC, are scheduled at 8:30 a.m. Longenecker's keynote address will be from 9 to 9:45 a.m. Current IRMC partnerships will be discussed from 10 to 10:40 a.m., including nursing, lab research, food and nutrition and COVID-19 wastewater research.
Creely and Tracy Eisenhower, associate director of the IUP Research Institute, will discuss "Research Structure at IUP" at 10:45 a.m. IUP students interested in health care professions will have a chance to interact with IRMC employees over a networking lunch, which will take place from 11:30 a.m. to 1 p.m.
Research awards and a number of workshops about research success especially for the IUP community, have been scheduled throughout the week. A complete schedule of Research Appreciation Week events is on the IUP website.
For more information about Research Appreciation Week, please visit the IUP website and type in Research Appreciation Week in the search box.
About Randall Longenecker
Longenecker's extensive experience as both clinician and educator have given him a strong understanding of the challenges facing physicians who choose to practice in medically underserved rural or urban areas – as well as the best ways to encourage and prepare more physicians-in-training to make this choice. In recognition of his role in helping prepare medical students and residents for practice in rural areas, he has received three national awards: the American Academy of Family Physicians Exemplary Teaching Award in 2009, the Society of Teachers of Family Medicine Excellence in Education Award in 2011, and the National Rural Health Association Outstanding Educator Award in 2014.
Longenecker joined the Heritage College as its first assistant dean for rural and underserved programs in 2012. In this position, he has developed the college's Rural and Urban Scholars Pathways program, a curriculum enhancement to prepare medical students to practice effectively and sustainably in underserved communities. In 2016, RUSP saw its first five students graduate with D.O. degrees, and the program continues to grow, involving more than 10% of the medical school class across all three Heritage College campuses.
Longenecker also serves as executive director of the RTT Collaborative, a national nonprofit cooperative of rural programs devoted to sustaining health professions education in rural places. Since July 2016, he has been associate project director for Rural PREP, a national collaborative for rural primary care research, education and practice.
Borne of a five-year cooperative agreement with the U.S. Health Resources & Services Administration (HRSA), Rural PREP's aims are to conduct and sponsor research on health profession education; share research findings and best practices with rural health care educators and providers; and foster and engage with "communities of practice and research" ­– an area in which the Heritage College's Office of Rural and Underserved Programs and its Department of Family Medicine are taking the lead.
Since 2018, he has been the central lead for the Rural Residency Planning and Development Technical Assistance Center, anchored at the University of North Carolina, and established under a HRSA grant to assist rural program development in family medicine, internal medicine, and psychiatry.
In these roles and others, Longenecker has presented and published in regional, national and international venues on the topics of rural medical education, research in rural health professions education, rural health care ethics, and curriculum/program design and implementation.
Prior to joining the Heritage College, Longenecker practiced as a comprehensive family physician, including maternity care, in western Ohio from 1982 to 2012, and served as program director of Ohio State University's Rural Program family medicine residency/rural training track from 1997 to 2011. He also has a strong background in bioethical decision-making, having served for over two decades on the bioethics committee of Mary Rutan Hospital in Bellefontaine, Ohio, during which time he led several bioethics retreats and summits.