IUP Celebrates Distinguished Alumni, Volunteers, Student-Athletes During Celebration Weekend
Indiana University of Pennsylvania will be celebrating some special members of the IUP community—including IUP's nationally ranked athletic teams—as part of the 2022 Celebration Weekend planned for April 8 and 9.
Events scheduled for the weekend include the Celebration of Philanthropy on April 8, when donors will be recognized for their generosity, a student scholarship recipient will speak, and members of the IUP's men's and women's basketball and women's swimming and diving teams, which qualified for competition at the national level, will be recognized.
The Volunteer Recognition Breakfast on April 9 will recognize the spirit of volunteerism with remarks from Distinguished Alumni Award recipient and Eberly College of Business Hall of Distinction member Regina Stover, a 1975 graduate who retired as managing director of the Bank of New York Mellon. This breakfast event will include the presentation of the Award of Excellence in Volunteer Leadership to five alumni (including a local woman) in four categories: Affinity Services, Regional Impact, Advancement Support, and Aspiring Alumni. The Award of Excellence program is sponsored by the IUP Alumni Association.
The annual Distinguished Alumni Award banquet on April 9 is the weekend's culminating event.  
Over the past 35 years, the IUP Alumni Association has honored 375 out of its more than 150,000 alumni with the Distinguished Alumni Award. This award is the highest award given by the IUP Alumni Association to university alumni. It is presented to alumni who have achieved distinction in their chosen fields or who have demonstrated loyal and active service to their alma mater.
Recipients for 2022 include four local or regional IUP graduates. They are: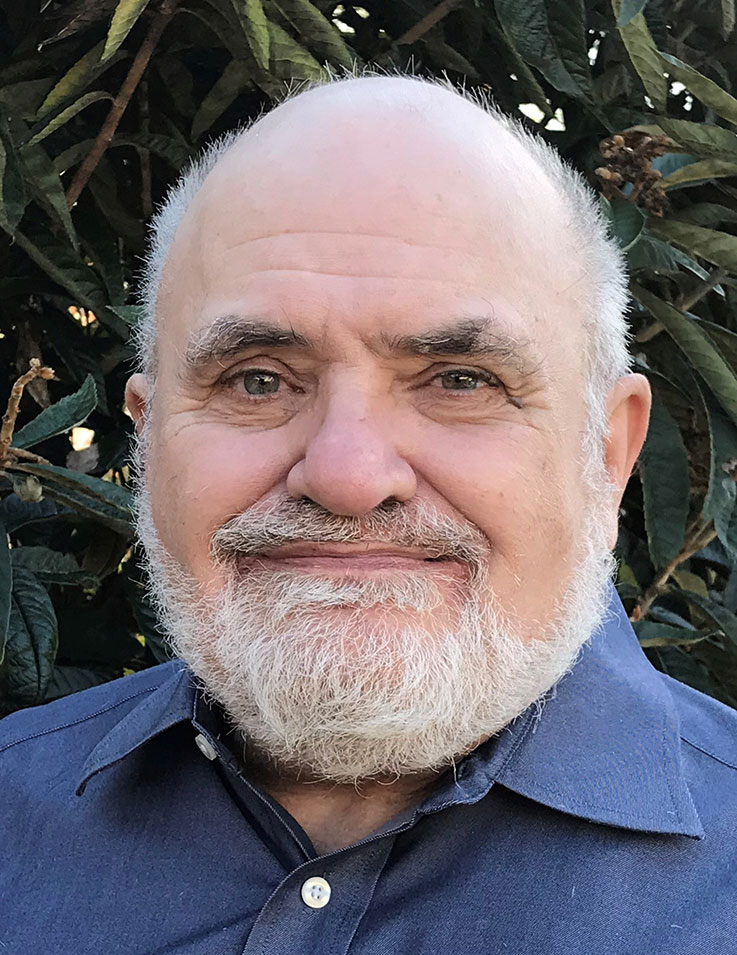 Tom Buggey, a 1973 IUP special education graduate, originally from Indiana and Brockway. After a career in education at the primary to college level, Buggey now works as a private consultant, trainer, and speaker in video self-modeling for children with autism, and as chief science officer at Invirtua.com.
For nearly two decades, he taught at the college level, first at the University of Memphis and then at the University of Tennessee at Chattanooga, where he earned the position of Siskin Chair of Excellence in Early Intervention. He is the recipient of a number of awards from the University of Tennessee, including researcher of the year.
He also taught in the Brockway Area School District and in Newfoundland, Canada.
In addition to his IUP degree, he earned a master's degree in special education from Clarion University of Pennsylvania and a PhD in early intervention from Penn State University.
He has a number of awards for his work with persons with disabilities and for his teaching. He was an invited presenter for the World Health Organization International Congress on Development Disabilities. He has presented and published widely throughout his career.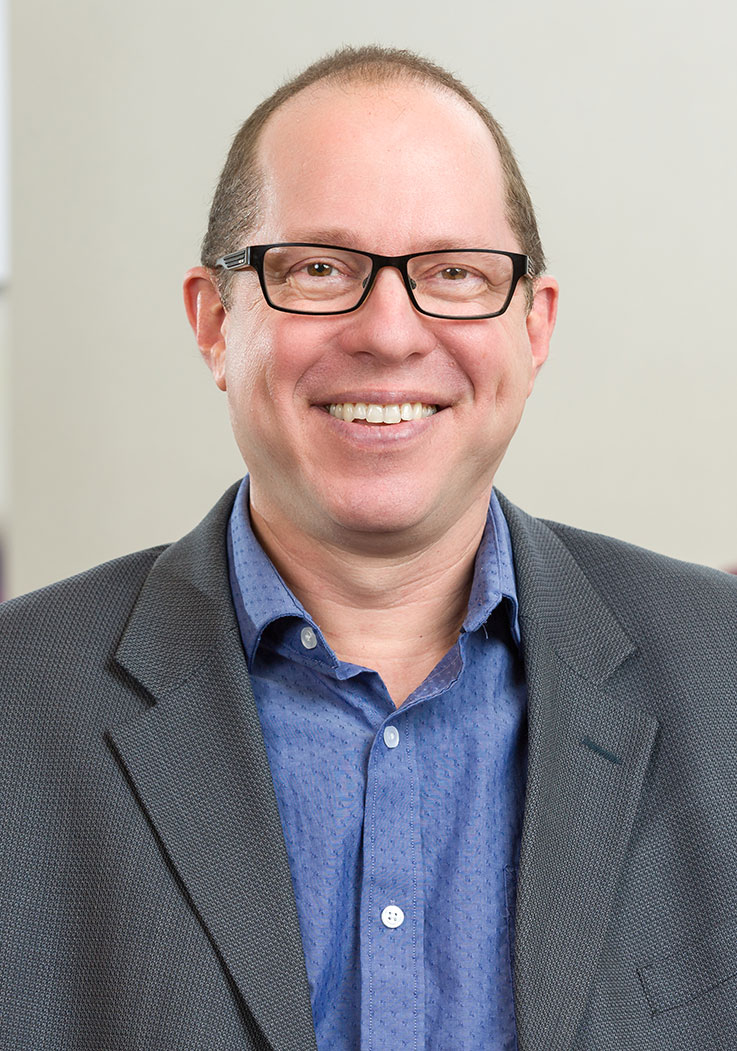 Jordan Golin, of Pittsburgh, a 1996 clinical psychology doctoral graduate of IUP. Golin is president and CEO of Pittsburgh's Jewish Family and Community Services, with which he has been associated since 2001. During his tenure, the organization has grown to a $10-million agency that serves a vital role in the community via its food bank, mental health services, job counseling and placement, immigrant and refugee settlement program, and services to the elderly.
He also guided his organization in helping Pittsburgh recover from the Tree of Life Synagogue massacre by providing words of hope and healing and by arranging interventions for hundreds who suffered trauma reactions.
A licensed psychologist, he has maintained a private practice for over 20 years and was director of the psychology department at Sharon Regional Medical Center. He also played a key role in the development of AgeWell Pittsburgh, a nationally recognized nonprofit collaboration and an outcoming measurement tool for providers working with older adults that is being implemented in multiple states.
Golin, originally from Miami, received a bachelor's degree from the University of Florida and a master's from Jerusalem's Hebrew University.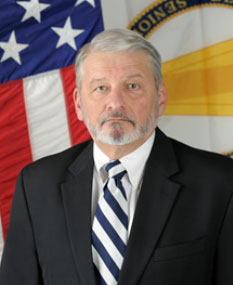 Gen. Larry Gottardi (retired), a 1971 education graduate of IUP and a native of Indiana. In 2021, he received a collateral appointment as acting deputy under secretary of the Army. Prior to that appointment, he was director of the Civil Human Resources Agency and the deputy chief of staff G1, United States Army Europe, Heidelberg, and Wiesbaden, Germany. He also served as director of Atlanta Operations Center, Serco, Inc. and deputy chief of staff, G1, United States Army Forces Command at Fort McPherson, Georgia. He retired in 2006 at the rank of major general following 35 years of service.
In addition to his IUP degree, he earned a master's degree in journalism from Penn State University and also completed a number of trainings and courses through the Armed Forces.
He earned a number of awards and honors, including Decoration for Exceptional Civilian Service, Distinguished Service Medal with oak leaf cluster, Defense Superior Service Medal with oak leaf cluster, Legion of Merit with oak leaf clusters, Defense Meritorious Service medal, Meritorious Service Medal with oak leaf cluster, Army Commendation Medal with oak leaf cluster, Master Parachutes Band with combat jump device, Pathfinder Badge, and Army Staff Identification Badge, and is a member of the US Army Public Affairs Hall of Fame.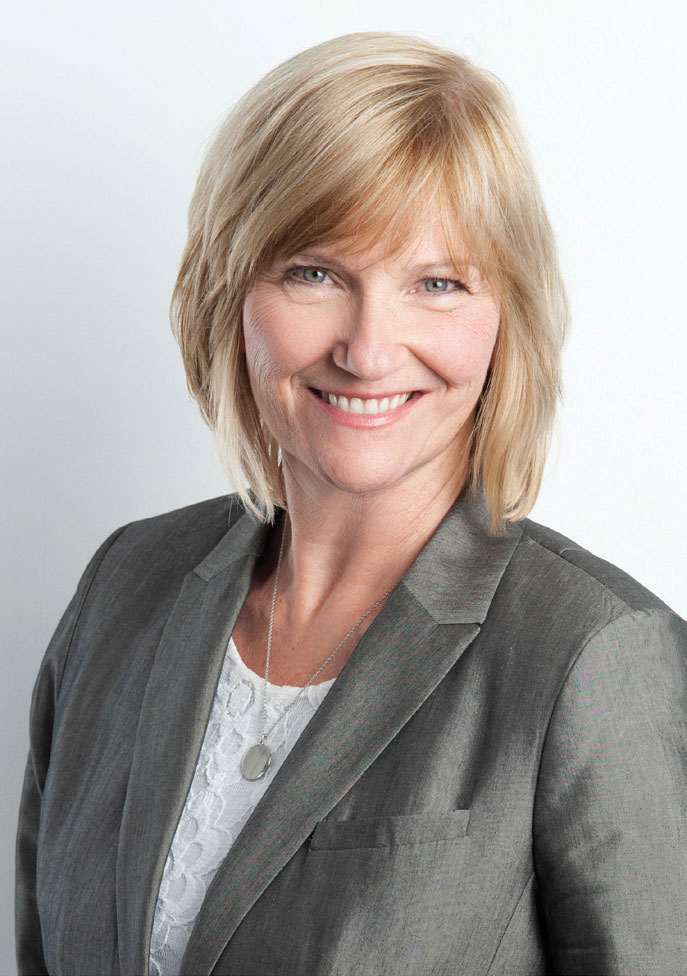 Rebecca Stossel Stapleton, a 1984 government and public service degree graduate. Stapleton retired in 2020 from her position as senior executive vice president and chief banking officer at S&T Bank. At the same time, she taught at IUP, Penn State, and the University of Pittsburgh. She is currently a self-employed consultant, focusing on human resources, executive coaching, and women's initiatives through Rebecca Stapleton Consulting, LLC.
Stapleton worked at S&T Bank for 32 years, starting her career as the training manager in 1988. Working her way through various roles in the Department of Human Resources, she was named executive vice president and director of human resources and employee communications in 2008 and chief banking officer in 2014.
A passionate advocate for women, Stapleton spearheaded many women's initiatives at the bank, including its sponsorship of the Pittsburgh Magazine Women in Business series, Women's Health Conversations, and the PGA Executive Women's Day.
She was honored with the inaugural Champion for Women award in 2017 at the Pennsylvania Bankers Women in Banking Conference for her creation of several female-centric policies and programs. Stapleton was appointed to serve on the Pennsylvania Bankers Board of Directors and served as a chair for the Pennsylvania Women in Banking Statewide Advisory Committee.
In 2018, Stapleton, a founding member of the Eberly College's Business Advisory Council, was inducted into IUP's Eberly College of Business and Information Technology Hall of Distinction.
In addition to her IUP degree, she earned a master of public affairs, public administration (budgeting and finance) degree in 1986 from Indiana University Bloomington.
Stapleton is a member of the Board of Directors of the Indiana Regional Medical Center, where she serves as treasurer and chair of the Finance Committee. She also served on the Quality Committee. She was a founding member of the Indiana County Area Society for Human Resource Management and served four years as the vice president and president of the chapter, directing the chapter to its award-winning status. She has served on the United Way of Indiana County Board of Directors and as a personnel committee member, the Indiana County Chapter of the American Red Cross and an executive board member, and was a trustee of the Indiana Area School District Education Foundation. She previously served on the Indiana Area School District and ARIN IU 28 strategic planning committees and served on the Act 1 tax commission committee.
Distinguished Alumni Award recipients from outside the region include: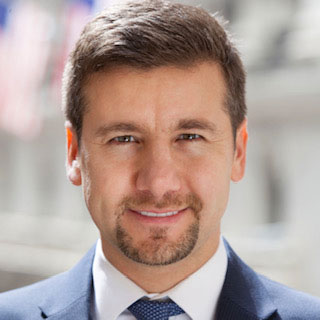 Nicolas Arino, a 2010 MBA graduate. He and his wife, Natalia Lardone, are the first Argentineans to obtain an Eberly College of Business MBA degree. He also set an alumni benchmark when he attained the regional management level at the New York Stock Exchange, where he is the head for Latin America, Bermuda, and the Caribbean.
A native of Córdoba, Argentina, he received two bachelor's degrees from the Universidad Nacional de Rio Cuarto, won a Fulbright for leadership studies at the University of Delaware, worked in exports and as a commodities broker, and speaks Portuguese and Spanish in addition to English. Active in Rotary International for more than a decade, he led the Metro NYC club as president. He and his wife recently became American citizens and are the proud parents of twins.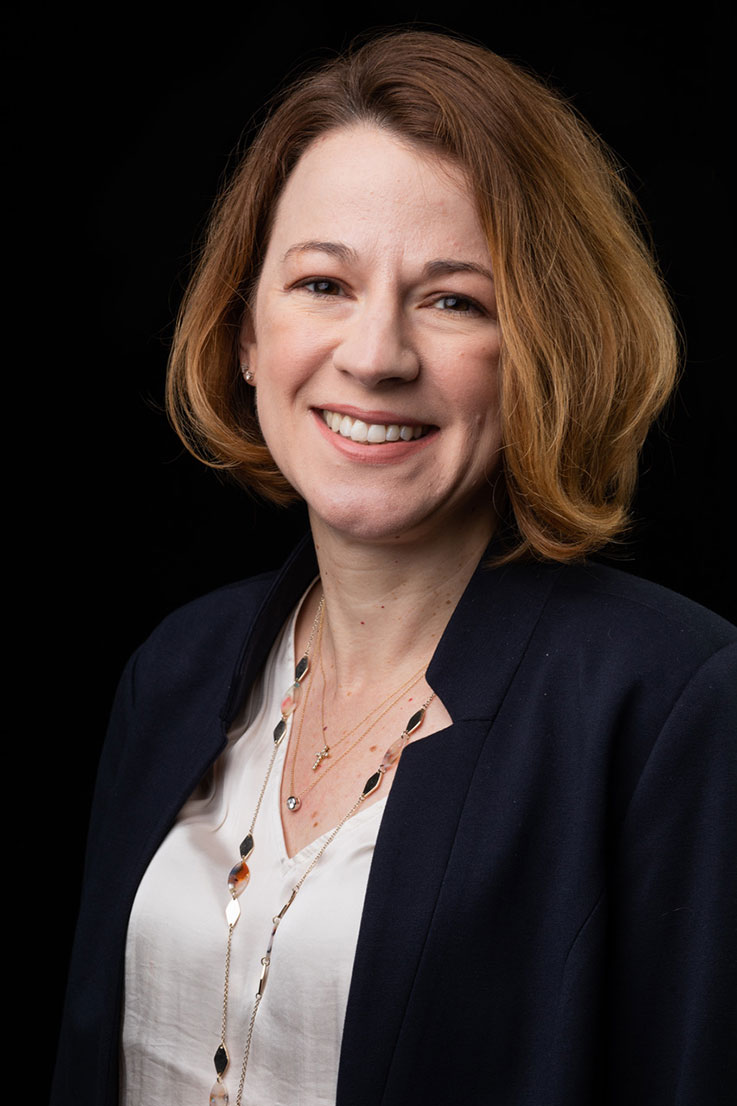 Catherine Marcum, a 2008 criminology doctoral graduate. She is the upcoming chair of Appalachian State University's Department of Government and Justice Studies, having come from Georgia Southern University. Published in over 60 peer-reviewed journals and author or coauthor of 20 books, she is a past editor of Corrections: Policy, Practice, and Research and current editor of the International Journal of Cybersecurity Intelligence and Cybercrime. She is an elected trustee of the Academy of Criminal Justice Sciences and president of the Southern Criminal Justice Association, which named her Educator of the Year in 2015.
She is the recipient of a number of awards in her field, including the 2020 Academy of Criminal Justice Sciences Corrections Section Member of the Year. Her book, Understanding Victimology: An Active-Learning Approach, won the 2019 ASC Division of Victimology Robert Jerin Victimology Book of the Year award. A native of East Bank, West Virginia, she received bachelor's and master's degrees from West Virginia State College and Marshall University, respectively.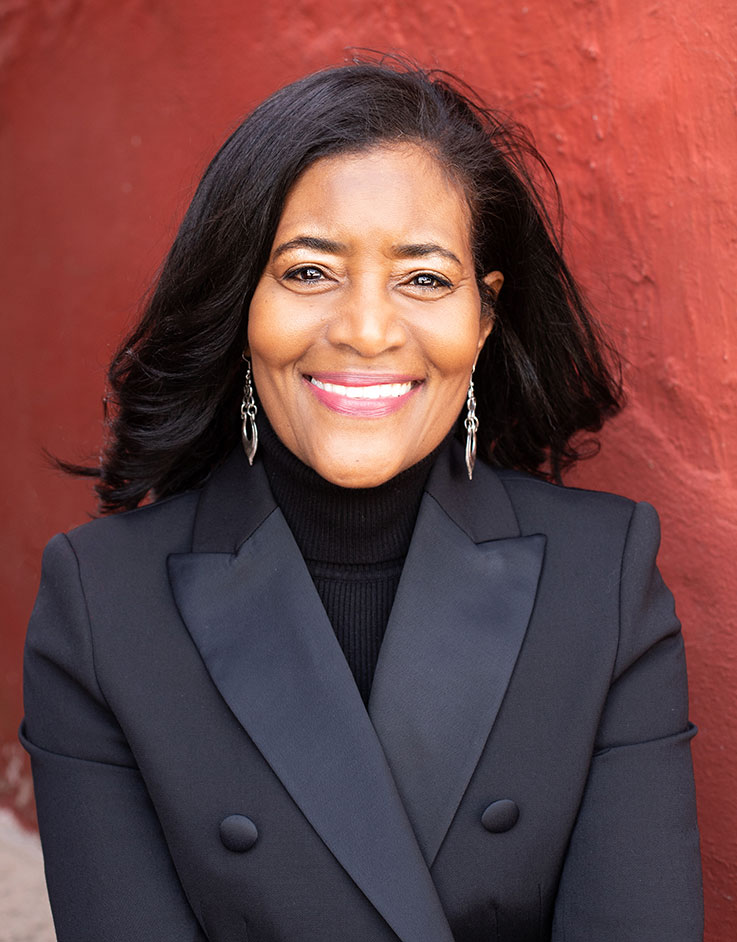 Debra Evans Smith, a 1981 criminology graduate. A retired senior official with the FBI, Smith had a stellar career with the bureau for 30 years, beginning as one of the first 50 Black female agents in the 1980s and ending in the top ranks. A spy chaser most of the time, she won top honors for her role in such cases, including one of the most important in US history—that of Robert Hanssen. Smith received the Attorney General Award for Intelligence and the United States Attorney's Award for her role in this major espionage investigation. She also received the National Intelligence Community Certificate of Distinction for her role in a national security matter.
In March 2008, Smith entered the Senior Executive Service, and served in a joint duty position as chief of the Counterespionage Group at the Central Intelligence Agency. From 2009 to 2010, she served as special assistant to former FBI Director Robert Mueller III.
From 2010 to 2013, Smith served as special agent in charge at the Washington Field Office, initially over the Administrative Division, and transitioning to the Counterintelligence Division where she was responsible for all counterintelligence and espionage matters in Washington, DC, and Northern Virginia. She briefly served as the acting assistant director in charge of the Washington Field Office, prior to being promoted to deputy assistant director of the Counterintelligence Division at FBI Headquarters. Smith retired in 2014 after 30 years of service.
After retirement, she returned to the FBI and managed a priority initiative under directors James Comey and Christopher Wray to address what had been the bureau's inadequate record on diversity, equity, and inclusion. She also co-chairs the Minority Inclusion: Reevaluating Real Opportunities Responsibly (MIRROR) Project, a grass-roots strategy developed by a group of retired special agents who are concerned with racial disparities within the FBI.
She also currently serves on IUP's Alumni Board of Directors and the Black Experience Alumni Committee. 
Distinguished Alumni Award recipients will meet with students and community members during their time at IUP as schedules permit.
One event with the Distinguished Alumni Award recipients which is open to the community is a panel discussion on April 8 from 11:30 a.m. to 12:30 p.m. in Leonard Hall, room 225 (Humanities and Social Sciences building) featuring Marcum and Smith, sponsored by the Department of Criminology and Criminal Justice.