Smoothie Sale, Macaroni and Cheese Crockpot Cook-Off, Speaker for National Nutrition Month, Sponsored by IUP Student Association of Nutrition and Dietetics
The Student Association of Nutrition and Dietetics at Indiana University of Pennsylvania have organized several events to celebrate National Nutrition Month in March, including a smoothie sale, macaroni and cheese crockpot cook-off competition, and a program with a nationally known speaker.
The month's celebration begins with a smoothie sale on March 9 from 11:00 a.m. to 2:00 p.m. outside the Hadley Union Building. Smoothies with banana, coconut, and spinach will be $2.
The macaroni and cheese cook-off, which is open to spectators, will be held March 22 from 3:00 to 5:00 p.m. at the Hadley Union Building Susquehanna room. For a $2 donation, persons may sample the entries and vote for a favorite.
All proceeds from the cook-off event will be donated to the IUP Food Pantry and Help Center, which provides food, toiletries, and some clothing items to IUP students in need. Recipes must include a whole grain pasta or a vegetable.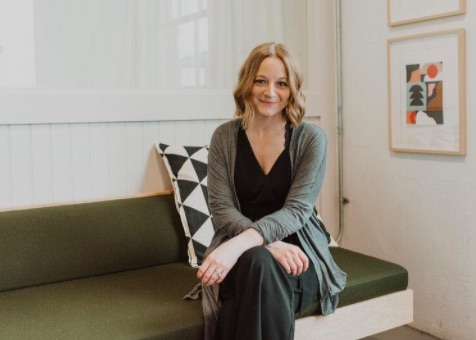 The final event for the month is a presentation by Haley Goodrich, certified eating disorder registered dietitian, on March 29 at 7:00 p.m. in Leonard Hall 126 (Humanities and Social Sciences building). This program, "Developing a Healthy Relationship with Food in a Weight Obsessed World," is free and open to the community.
Goodrich, RD, LDN, CEDS-S, is fiercely passionate about helping people heal from disordered eating and cultivating a peaceful relationship with food and their body. She specializes in eating disorder recovery, body image, weight-inclusive nutrition therapy, and is an International Association of Eating Disorders Professionals Foundation approved supervisor for registered dietitians.
In addition to individual client work and managing her group private practice, she is also the co-founder of INSPIRD to SEEK, where she mentors nutrition entrepreneurs and practitioners who are challenging the status quo of our health industry. Goodrich believes in integrating the non-diet approach and HAES philosophy into all health care settings, including nutrition therapy. She advocates through her writing, speaking, and social media presence.