A graduate of Indiana University of Pennsylvania's nursing program has made a donation designed to create generational change for IUP nursing students.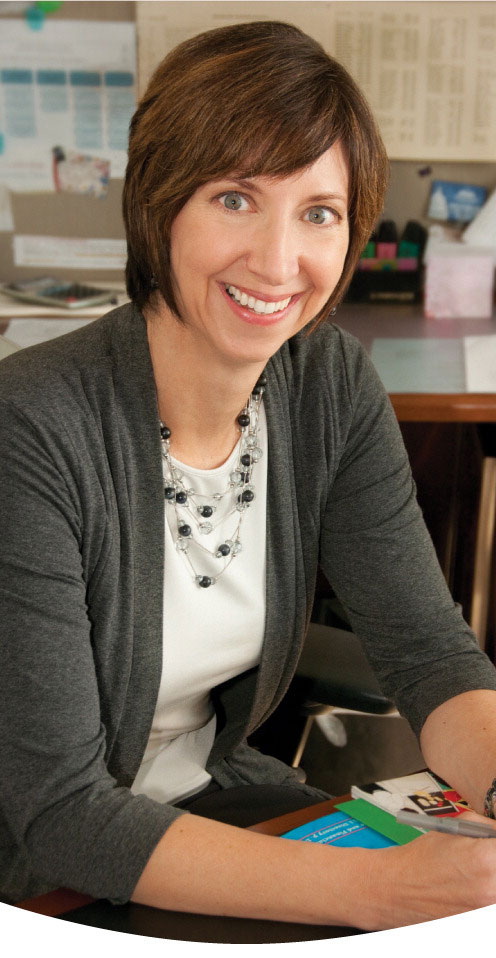 Marla J. Weston, RN, FAAN, a 1980 nursing graduate of IUP, has donated $850,000 to establish the Marla Weston New Horizons Scholarship, which provides qualified nursing majors with a scholarship covering all fees, tuition, room, board, and books for up to four years.
A native of Hermitage who now makes her home in Washington, DC, Weston completed both a master's and doctoral degree in nursing after graduating with a bachelor's in nursing from IUP. She credits her IUP education as "providing a strong foundation for a robust and impactful career as a clinician, educator, researcher, nurse executive, and consultant."
During her career, Weston contributed both to research and leadership in the area of nursing professional practice and governance and recently served as the CEO of the American Nurses Association Enterprise.
The New Horizons Scholarship is also intended to honor the women, who donated the funds for the scholarship given to Weston's mother, Betty Prizant. After raising her children, Prizant had a career as a nurse at Sharon General Hospital.
"Not only did this scholarship change the trajectory of my mother's life, it changed my life and my children's lives," Weston said. "I've very grateful that I am in a position to give back and to provide a scholarship that I hope will create generational change for students."
Weston, a recipient of IUP's Distinguished Alumni Award in 2012, was named the chief executive officer of the American Nurses Association in 2009.
In 2018, she established Weston Consulting, LLC assisting healthcare organizations, nonprofit associations, and startup companies with leadership coaching, board development, organizational transformation, workforce well-being, and creating a positive work environment.
The New Horizons Scholarship is open to Pennsylvania students who are enrolled full-time pursuing a degree in nursing, who demonstrate strong academic performance, who have financial need, and who are the first generation in their families to attend college. The scholarship will be available to first-year students and can be renewed for four years as long as students continue to be nursing majors. The scholarship will be awarded for the 2023–24 academic year.
"My IUP education provided me with great clarity about what nursing was all about," Weston said. "It provided me with the skills I needed, but it also helped me to understand how health care works, and how it contributes to making people well and helping them to stay well," she said.
Weston recently agreed to serve on the university's National Campaign Cabinet.
"This is an incredibly generous gift, one that will truly meet Dr. Weston's goal of creating a positive trajectory on generations of students to come" IUP Vice President for University Advancement Khatmeh Osseiran-Hanna said. "IUP is very proud of its health care programs and its outstanding graduates, including nursing and allied health, and this scholarship will help us to address the national shortage of skilled and caring nursing professionals."
"We are also very grateful to Dr. Weston for her willingness to serve on the National Campaign Cabinet," Osseiran-Hanna said. "Our alumni amaze me with their willingness to share their treasures as well as their talents and expertise with us. Her experience and knowledge of health care will be invaluable as we move forward in initiatives to meet the workforce needs of our region, our commonwealth, and our world."
In February 2020, IUP announced raising $81.36 million through its Imagine Unlimited comprehensive campaign, the largest in the Pennsylvania State System of Higher Education, past or present. This campaign included the university's largest one-time gifts: one of $23 million and one of $7 million. This record-breaking campaign drew broad-based support at all levels, including more than 22,000 donors making 63,700 gifts. The campaign also saw a 171 percent increase in student giving since 2015.
The Imagine Unlimited campaign priorities included enhancing science and mathematics, academic excellence and innovation, student success, and leadership through athletic competition.