Creely Named Dean of IUP School of Graduate Studies and Research
Posted on 1/25/22 9:03 AM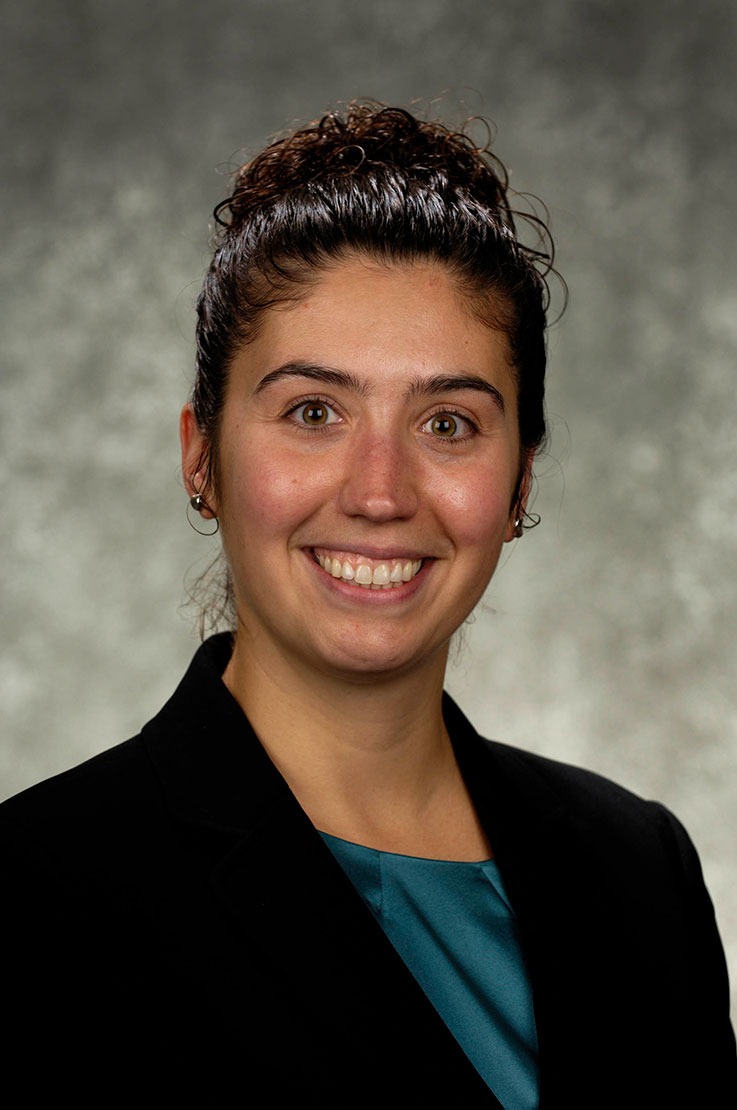 Hilliary Creely, who has been serving as the interim dean of the School of Graduate Studies and Research at Indiana University of Pennsylvania, has been appointed to the permanent position after consultation with key university stakeholders, President Michael Driscoll announced.
As the dean of the School of Graduate Studies and Research, Creely oversees IUP's more than 40 graduate programs (both master's and doctoral) and also oversees the university's long-held tradition of academic research that furthers knowledge that can be used to impact the world around us.
"I am excited to announce Dr. Creely's appointment as the dean of the School of Graduate Studies and Research," Driscoll said. "She brings a truly exceptional base of experience and talent to the position and has already demonstrated success in her time as interim dean. Her leadership, energy, and ability to work collaboratively across the university and beyond will further advance IUP's reputation for research and graduate education across the region, nation, and world."
Creely received a bachelor of science with honors in biology at George Washington University; a juris doctor and certificate of specialization in law and technology at the University of California, Berkeley's School of Law; and a PhD in molecular biology from Brown University.
Creely came to IUP in 2010 as the assistant dean for research in the School of Graduate Studies and Research. She later was promoted to associate dean, and then was elevated to the interim dean role when Randy Martin retired in 2020.
"I am looking forward to this opportunity to lead IUP's research enterprise and graduate school because they are vital parts of a great university," Creely said. "As for my goals, I hope to work collaboratively with faculty members, department chairs, deans, and our students to help IUP embrace its identity as a doctoral research university; to ensure the School of Graduate Studies and Research continues to be a leader by being student-centered, innovative, and inclusive; and to sustain and expand IUP's research impact by bolstering our research infrastructure, facilitating collaborations, and supporting researchers."
Before joining IUP, Creely was an American Association for the Advancement of Science (AAAS) Science and Technology Policy Fellow at the National Institutes of Health. She was also a California Institute for Regenerative Medicine Stem Cell Fellow in Law, a recipient of a Fulbright Scholarship to Germany, a Max-Planck-Institute Postdoctoral Research Fellow, and an NIH pre-doctoral institutional training grant funding recipient.
She has taught classes for the University of California–Berkeley, Brown University, Johns Hopkins University Center for Talented Youth, and Memorial Hospital of Rhode Island.