Just in Time for the Holidays: "The IUP Story" Available for Purchase
Posted on 12/6/21 11:55 AM
Just in time for the holidays, the first IUP history in 30 years is available for purchase.
Ten years in the making, The IUP Story: Indiana University of Pennsylvania, from Normal School to University by professor emeritus of history Charles Cashdollar '65 tells the school's story, from beginning to the present, by focusing on its people and campus life.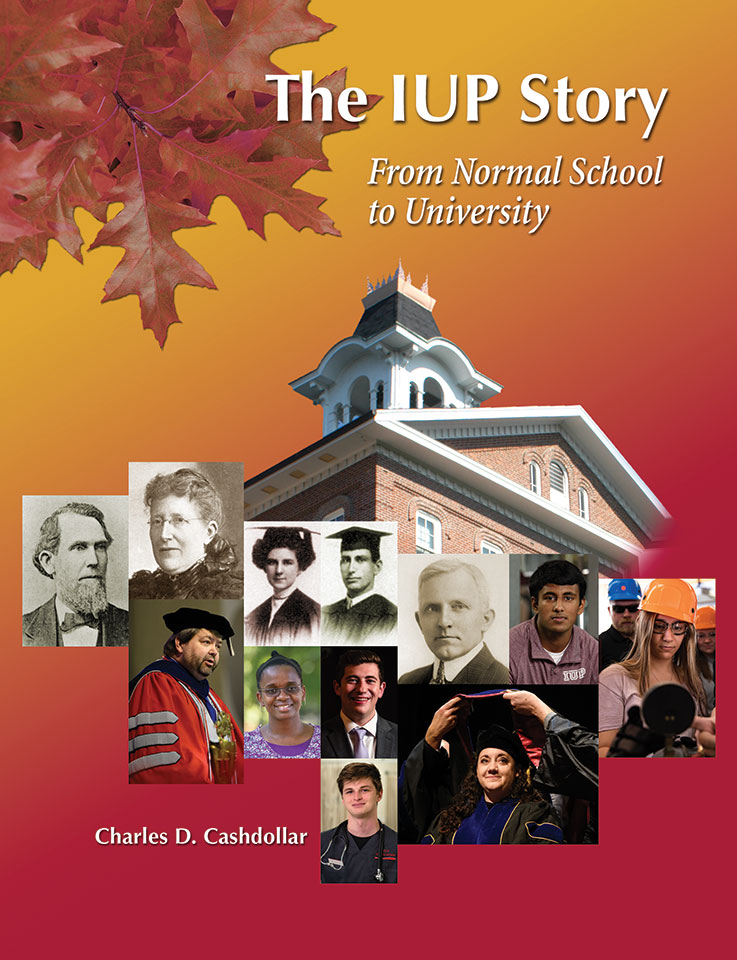 Prominent themes throughout its more than 400 pages are the school's commitment to excellence and its resilience—through war, depression, and pandemic. Generously illustrated, this hardcover book is organized in 14 chronological chapters, with an additional chapter on Jane Leonard, who, as a teacher and administrator, was a central figure during the school's first 45 years.
Books are available for purchase at the IUP Co-Op Book Store, the Book Nook in downtown Indiana, or online. 
Proceeds from the sale of this book go to the Foundation for IUP to promote and support the educational purposes of IUP.